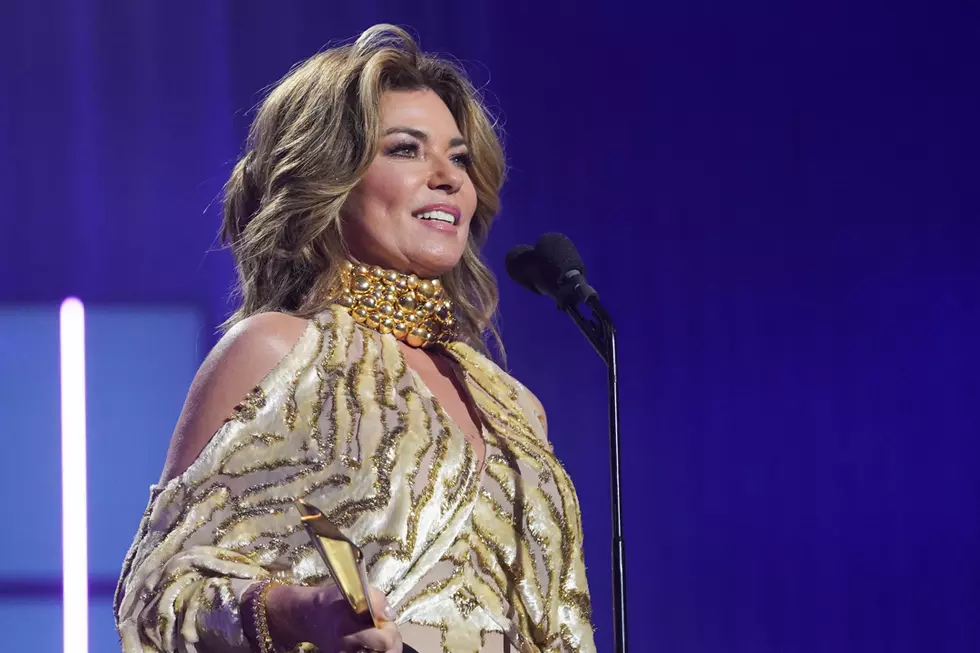 Shania Twain's Crew Members Hospitalized After a Bus Crash in Canada
Erika Goldring, Getty Images
Multiple members of Shania Twain's crew on her Queen of Me Tour were taken to the hospital after a rollover highway accident that took place on Wednesday (Nov. 8) in Canada.
According to Regina, Saskatchewan, news channel CTV News, the tour caravan was traveling from Winnipeg to Saskatoon when the accident occurred.
Twain played a show in Winnipeg on Nov. 7, and she was scheduled to perform the next stop on her tour on Nov. 9.
In a statement to People, Twain's management company Maverick Management confirms that the vehicles were part of Twain's tour. The singer herself was not on either of the affected vehicles, meaning that she is safe.
"Multiple vehicles encountered dangerous driving conditions due to inclement weather," the statement reads in part. "Members of the production crew who require medical attention have been taken to nearby hospitals."
The statement also extended thanks from Twain's camp to the quick-acting emergency personnel who responded to the scene. "We are incredibly thankful to the emergency service teams for their quick response and ongoing support. We ask for patience as we look after our touring family," it continues.
In an update from CTV News, the Royal Canadian Mountain Police (RCMP) shares that 13 people were treated at a hospital for injuries that were not life-threatening.
There's no word yet on whether or not the accident will affect Twain's performance schedule. The next stop on her Queen of Me Tour is currently planned for Nov. 9 in Saskatoon.
Top 25 Shania Twain Songs — Her Biggest Hits and Best Deep Cuts
Shania Twain
's best songs changed country music in ways never imagined before 1995. The superstar's career as a charting recording artist lasted less than a decade and included few accolades (including just one CMA Award) relative to her commercial success, but few female artists under 40 will fail to name her as one of three major reasons they chase this country music dream for a living. Perhaps only Dolly Parton is listed more frequently as an influence.
This list of Shania Twain's best songs considers commercial success, cultural importance, legacy and song quality. Scroll through to see which of her songs is No. 1 and click on any link to listen.
More From Taste of Country