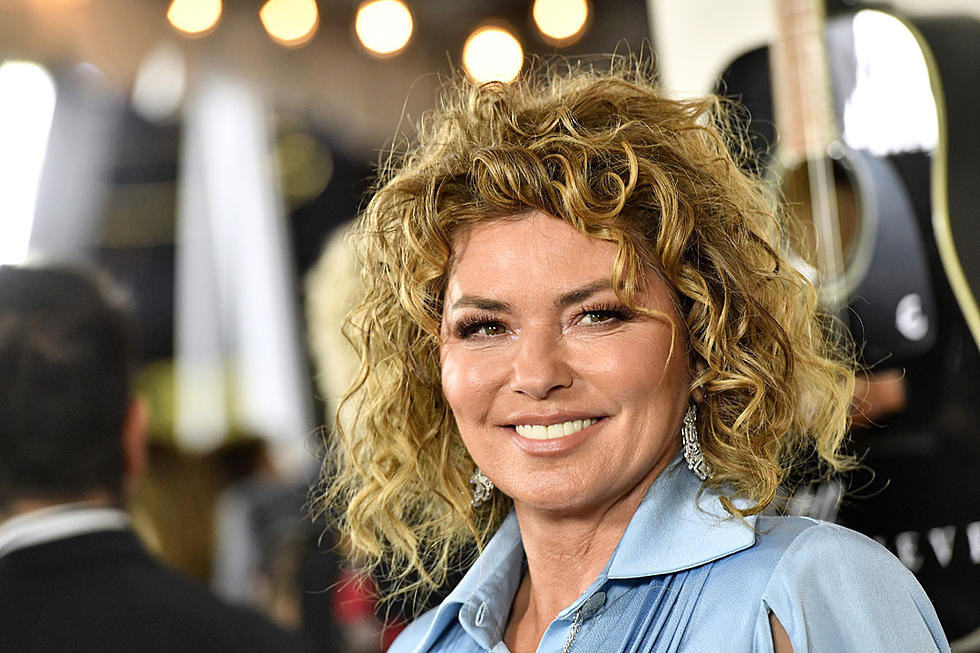 Shania Twain 'Would Love To' Work With Ex-Husband and Producer Mutt Lange Again
Frazer Harrison, Getty Images
Up until the mid-2000s, Shania Twain's music and marriage were inextricably intertwined. Her husband, Robert John "Mutt" Lange, had a heavy hand in the singer's creative process, producing four key albums — The Woman in Me (1995), Come On Over (1997), Up! (2002) and a greatest hits project (2004) — as well as co-writing virtually every song on those projects with Twain.
Those collections included many of the songs that Twain's fans still know and love best. "Man! I Feel Like a Woman," "Any Man of Mine," "You're Still the One," "From This Moment On" — those classics and many more catalog staples were born out of husband-and-wife co-writing sessions.
But the couple split up in 2008, after Twain learned that Lange had been having an affair with her close friend, Marie-Anne Thiébaud.
"It was a very low period in my life," the singer told People in late 2022, recalling the distressing events that surrounded her divorce.
By mid-2010, their divorce was finalized. In a surprising turn of events, Twain turned to Frédéric Thiébaud — who had been married to Marie-Anne — for commiseration about the betrayal, and the two quickly fell in love. Twain and Thiébaud tied the knot on New Year's Day of 2011 and remain happily remarried to this day.
Twain and Lange's romantic relationship may be in the past, but there's still no denying that they made musical magic together, and 15 years after their breakup, Twain would have no objections to the idea of getting in the studio with her ex-husband again.
In fact, she tells Zane Lowe in a sit-down with Apple Music 1, she'd welcome the opportunity.
"I would love to," the singer says. "I'd make another album with him or just a song."
However, she's not so sure that Lange would be willing to collaborate on new music.
"I don't think he would ... I just don't think he'd be interested. I don't know," Twain reflects. "I just think he's turned that page very definitively. I just don't think he wants to. I think he just wants the past to be behind him, which is fair enough. So yeah, I don't think that will ever happen."
"But I do think about it often," she stresses. "I think it would be great."
Putting the past in the past isn't an option for Twain: The songs she and Lange wrote together are some of her biggest hits, and she has to perform them every night onstage when she's on tour. But she says that singing them is never a chore, and she's never stopped appreciating that era of her career.
"I let them go, but the fans live them now," she muses. "New fans, young fans, they kind of give the songs a rebirth and a new meaning for me, which is so wonderful to watch ... so the songs never get old."
Twain's newest album, Queen of Me, arrives on Friday (Feb. 3).
See Inside Shania Twain's Spectacular Beachfront Mansion
More From Taste of Country