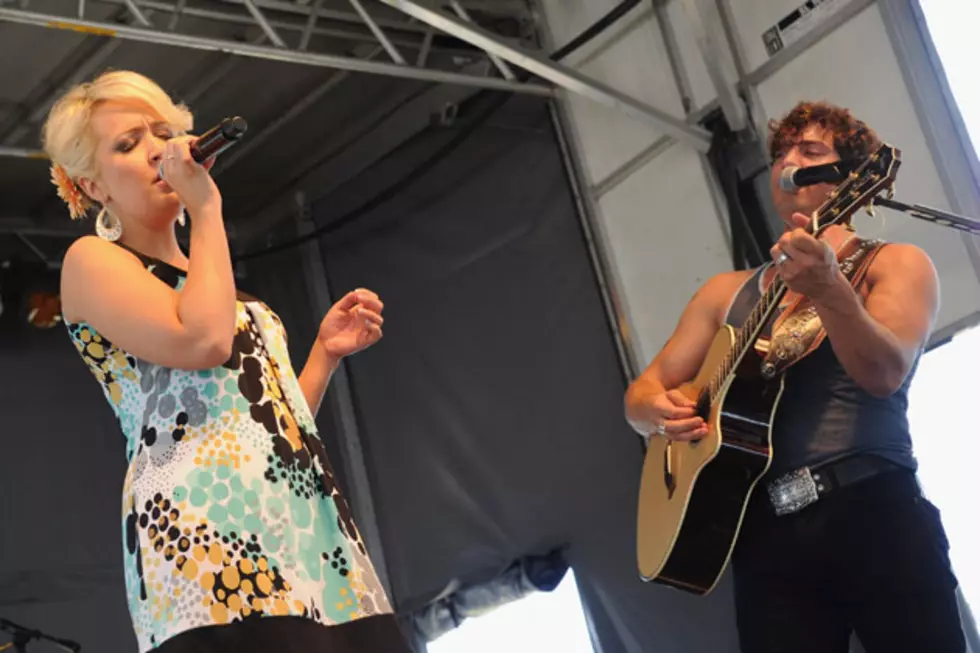 Steel Magnolia Reportedly Break Up
Country duo Steel Magnolia canceled a concert in Greenville, Tenn. and set off a whirlwind of rumors about their personal and professional relationships. TriCities.com was the first to report about a potential breakup after the group pulled out of a March 24 tour stop.
"It is our understanding that the duo is no longer performing together," Darrell Bryan, Executive Director of the Niswonger Performing Arts, said. "We are sorry for any inconvenience this may cause our patrons."
The Boot confirmed that Meghan Linsey and Joshua Scott Jones are no longer with Big Machine Records, which has been their label since they won CMT's 'Can You Duet' in 2009, but the source did not give a reason for the split. Even though Jones completed his treatment program for undisclosed addictions in time to attend the CMA Awards in November, Linsey has continued to handle many of the recent tour dates by herself.
Neither Jones or Linsey have commented on the duo's future through their Twitter or Facebook pages, though they have been encouraging fans to follow their individual accounts in recent weeks. The couple had set a loose date of July 10, 2012 to get married, but at the time that news seemed like more of a playful way to tease each other and the fans then a cold, hard fact.
According to their official website, Steel Magnolia have a show scheduled for Jan. 21 in Mount Laurel, N.J.
More From Taste of Country