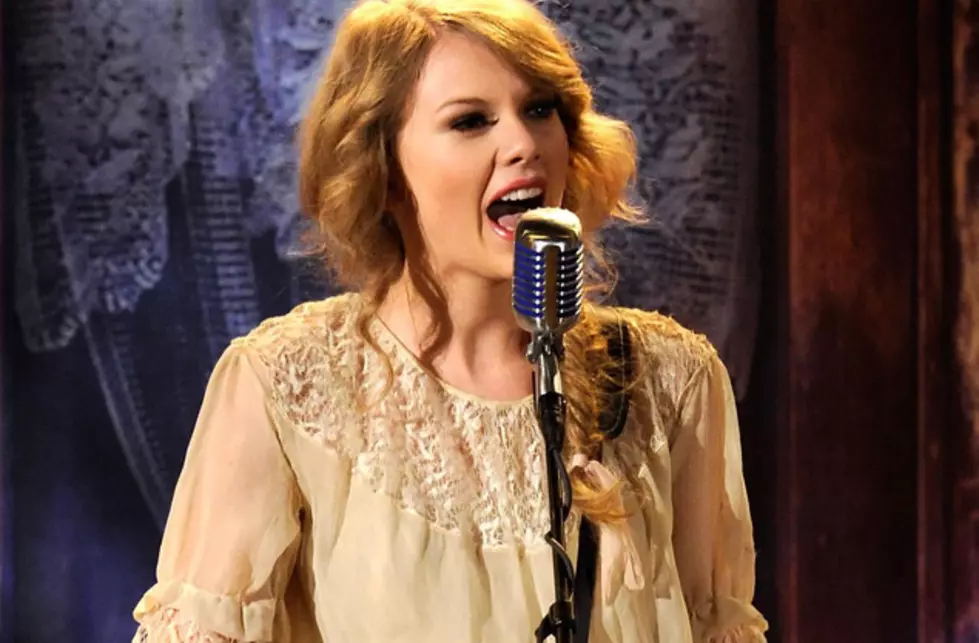 Taylor Swift Braves the Bullies in Beautiful New 'Mean' Video
Taylor Swift's new 'Mean' video features a simple, fresh start with her singing the catchy tune alongside her band, but it's not long before things get complicated. As the opening lines of the song play out, the camera moves on to a montage of sad scenarios of good kids being bullied. Swift, plucking a banjo and eyeing us with some serious attitude, sings for anyone who's ever been a victim of being teased or tormented.
The first scene may feel slightly familiar, as it pulls heavily from her recent performance at the 2011 ACM Awards. But the video, with dreamy colors and a gorgeous backdrop behind the songbird and her bandmates, leads us into four stories: a fashion-loving teen boy being bullied by his school's football team, a teen girl being ridiculed for the silly work costume she has to wear in order to save money for college, a little girl facing the fear of bratty kids not letting her sit with them at the school lunch table, and Swift herself, helplessly tied to a train track.
Of course, Swift and the other characters in the video rise above the 'Mean' folk in the end. With its frank lyrics, 'Mean' is, above all else, a song of strength -- and this video follows suit. In the Declan Whitebloom directed clip, the bullied boy apparently becomes a celebrated fashion designer, the ridiculed girl finds herself in a picture of success with her college degree proudly displayed, and the lonely, friendless child winds up sitting in the audience as Swift sings to her from a dazzling Broadway-like stage.
The stories in the video should strike a chord, and all the while, Swift pulls off a pattern of lovely vintage-inspired looks that go hand in hand with the video's art direction, from a flowing, cream-colored country girl dress to a '20s-inspired flapper number. In the end, it's difficult to not feel as empowered as superstar Swift.
Watch the Taylor Swift 'Mean' Video
More From Taste of Country