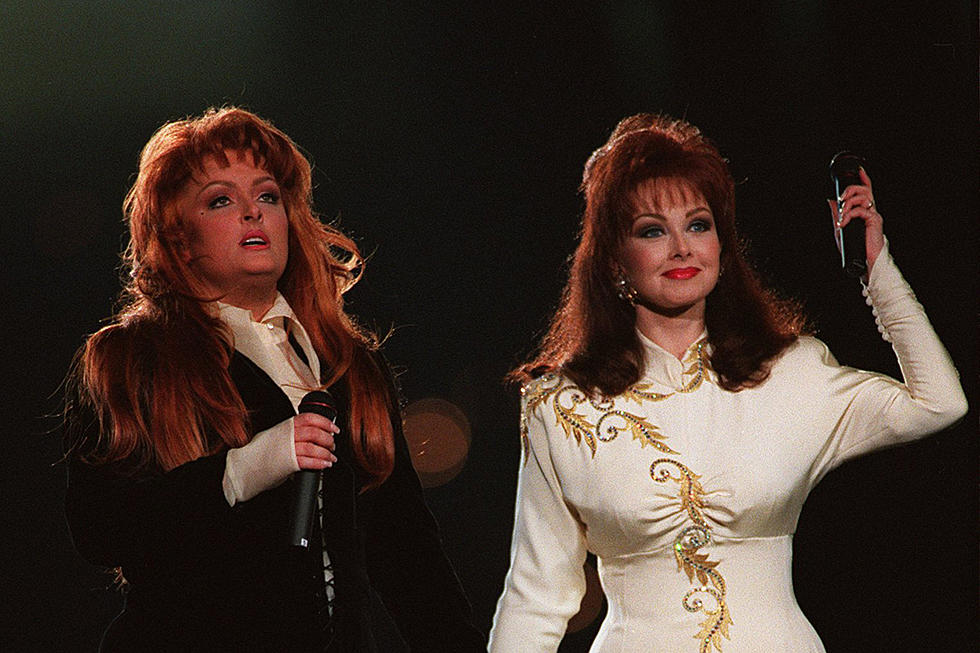 Remember When the Judds Played Their 'Final Show'?
Stephen Dunn, Allsport/Getty Images
The Judds performed what was billed as the final show of their career together on Dec. 4, 1991, but that was far from the end of the line for the mother-daughter country duo.
The duo of mother Naomi and daughter Wynonna Judd launched their career in 1983 with the release of "Had a Dream (For the Heart), and by 1990 they had built a career that had landed them a string of 14 No. 1 hits, including "Mama He's Crazy," "Girls' Night Out," "Have Mercy," "Love Is Alive," "Grandpa (Tell Me 'Bout the Good Old Days)" and more. On Oct. 17, 1990, Naomi Judd dropped the bombshell news that she was retiring at the age of 44 due to being diagnosed with Hepatitis C, a disease that affects the liver and can cause potentially life-threatening side effects.
The Judds decided to say goodbye to their fans with a Farewell Tour in 1991, culminating in a date on Dec. 4 at the Murphy Center in Murfreesboro, Tenn., that was filmed for a TV special titled The Judds: Their Final Concert. The special performance includes appearances from Carl Perkins, Reba McEntire and Larry Gatlin, and features an emotional moment in which Naomi urges Wynonna, who had already announced her intention to launch a solo career, to "go toward the light" as she takes her own path forward.
That proved to not be the last the fans saw of the Judds. While Wynonna continued into a successful solo career that placed a series of hits including "No One Else on Earth," "She Is His Only Need" and "I Saw the Light," Naomi became a spokesperson for the American Liver Foundation, and she also founded the Naomi Judd Education and Research Fund, providing education about and support for Hepatitis C.
Naomi was healthy enough to return to the stage for a Judds New Year's Eve concert in Phoenix, Ariz, in 1999, and the Judds subsequently reunited for the Power to Change Tour in 2000, followed in 2010 for what they again said would be their final tour, the Last Encore Tour. They reunited again in 2015, performing a nine-show residency called Girls Night Out at the Venetian in Las Vegas. In 2021, they were revealed as new Country Music Hall of Fame inductees. 
PICTURES: See the Judds Through the Years
More From Taste of Country