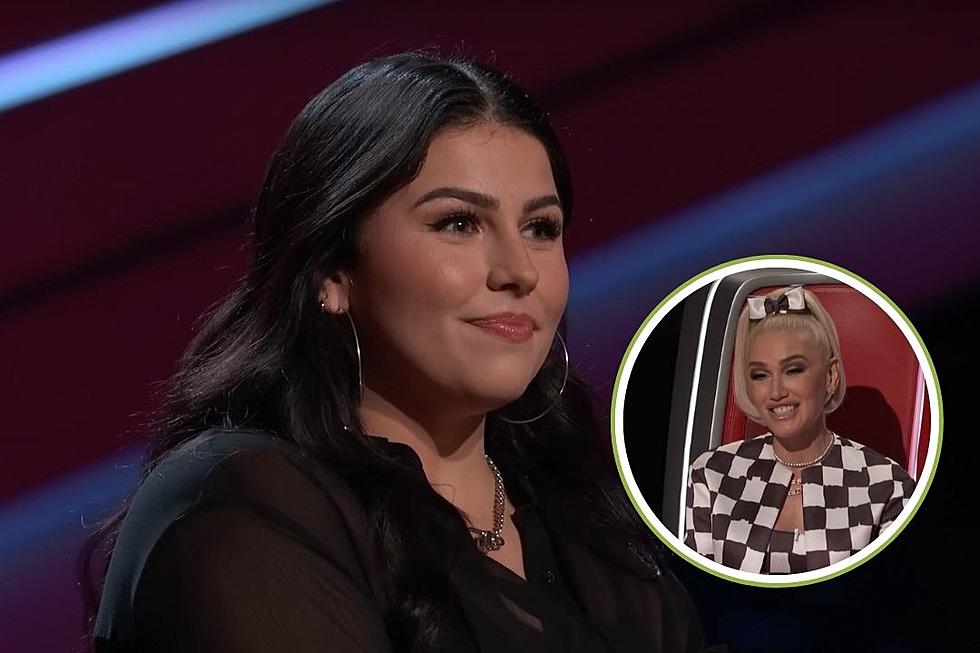 'The Voice': Sara Evans' One-Time Assistant Nabs a Spot on Team Stefani [Watch]
YouTube
Sara Evans more than likely tuned into Tuesday (Oct. 16) night's episode of The Voice to catch a familiar face.
The familiar face in question was her previous assistant, Calla Prejean, who cited working for Evans as being part of the reason she was putting herself out there and chasing her dreams on the entertainment competition stage.
Before hitting the stage, Prejean was shown a video message from Evans wishing her luck during her audition. After hearing the well wishes from the "Suds in the Bucket" singer, it was time for Prejean to hit the stage.
With only judge Gwen Stefani able to offer up a seat on her team, Prejean launched into her own take of "You're So Vain," the 1972 track made famous by Carly Simon.
Thankfully for Prejean, Stefani seemed to like her version of the iconic track. The veteran judge quickly pressed her button within just a few lines of the song, locking in the Houston native's spot on Team Stefani.
Even though the other judges had fully-staffed teams and couldn't turn their chairs, it was clear that Prejean had selected a favorite track: Legend, McEntire and Horan all danced along to "You're So Vain" as she sang.
"I'm so excited, I love your tone," celebrated Stefani. "It's just rich and warm and round. I think that the one thing we can work on together is also just sort of mapping out the song a little bit better. When you're going to do your runs, and how you're going to do your runs. Because I think you have everything it takes to just really be very, very strong on this show."
Prejean filled the last spot on all teams, the season now moves into the Battle Rounds. The Voice airs on Monday and Tuesday nights at 8PM EST on NBC.
Meet Team Reba: The 13 Contestants Reba McEntire Will Coach on Her First Season of 'The Voice'
The Blind Auditions are over, and Reba McEntire has officially stocked her team with 13 talented would-be stars! Get to know The Voice contestants on Team Reba this season.
Gallery Credit: Carena Liptak
More From Taste of Country