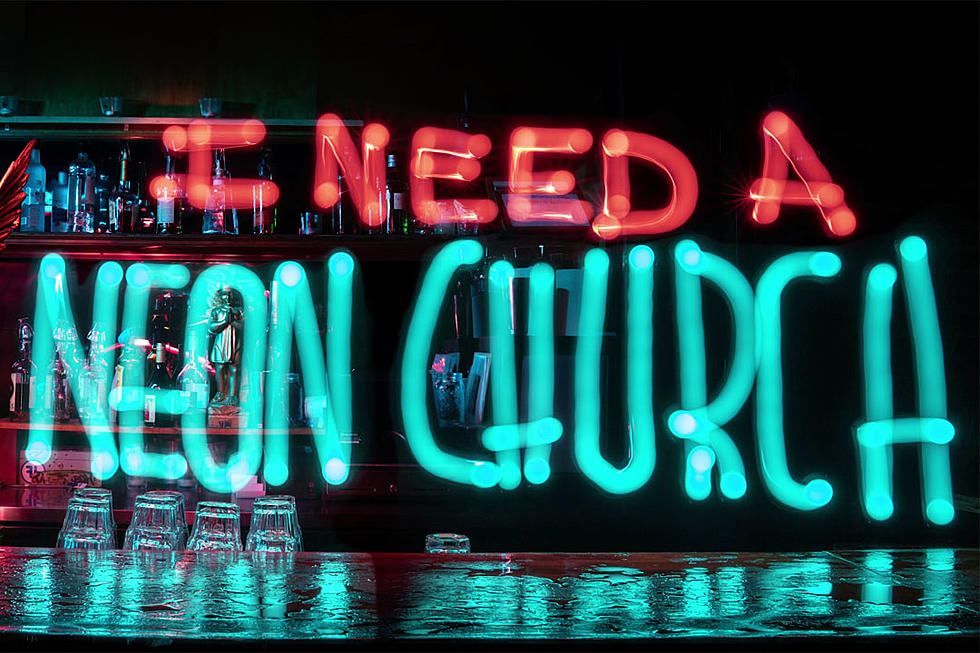 Tim McGraw's 'Neon Church' Lyrics Were Written Completely With Light in This Video
YouTube
The new lyric video features various actors scribbling key excerpts from the lyrics onscreen in neon, lighting up the screen with the words to the song as McGraw sings his latest single, which paints a vivid portrait of a man searching for salvation amidst his fellow patrons at a bar.
"What I need is a neon church with a jukebox choir / Full of honky tonk angels with their wings on fire / Straight pouring out that Johnnie Walker healing / I got a feeling I need a neon church," McGraw sings in the chorus.
Morgan Wallen's "Whiskey Glasses" Performance Is a Must-Watch
The country superstar released "Neon Church" and another song titled "Thought About You" on Oct. 4, and they are the first glimpses fans have had at a new album in the works, though he has remained mum on the details of that project. He tells Taste of Country Nights host Sam Alex that his wife, Faith Hill, gave "Neon Church" her seal of approval.
"She's got a lot of favorites on the record we are working on, but this is one that she really gravitated to," McGraw states. "She didn't have any complaints with this being the first single. She loves the guitars on it and loves the lyric."
He is already looking forward to singing the song live.
"It's such an epic sounding song and such a big sounding song and so cinematic," McGraw says. "They are always fun to light and perform, even if you are just doing them in a club. It's going to be exciting for me to sing. Sometimes you run across songs that you can't wait to get to sing."
Tim McGraw Has One of the Best Albums of the 2000s!
More From Taste of Country