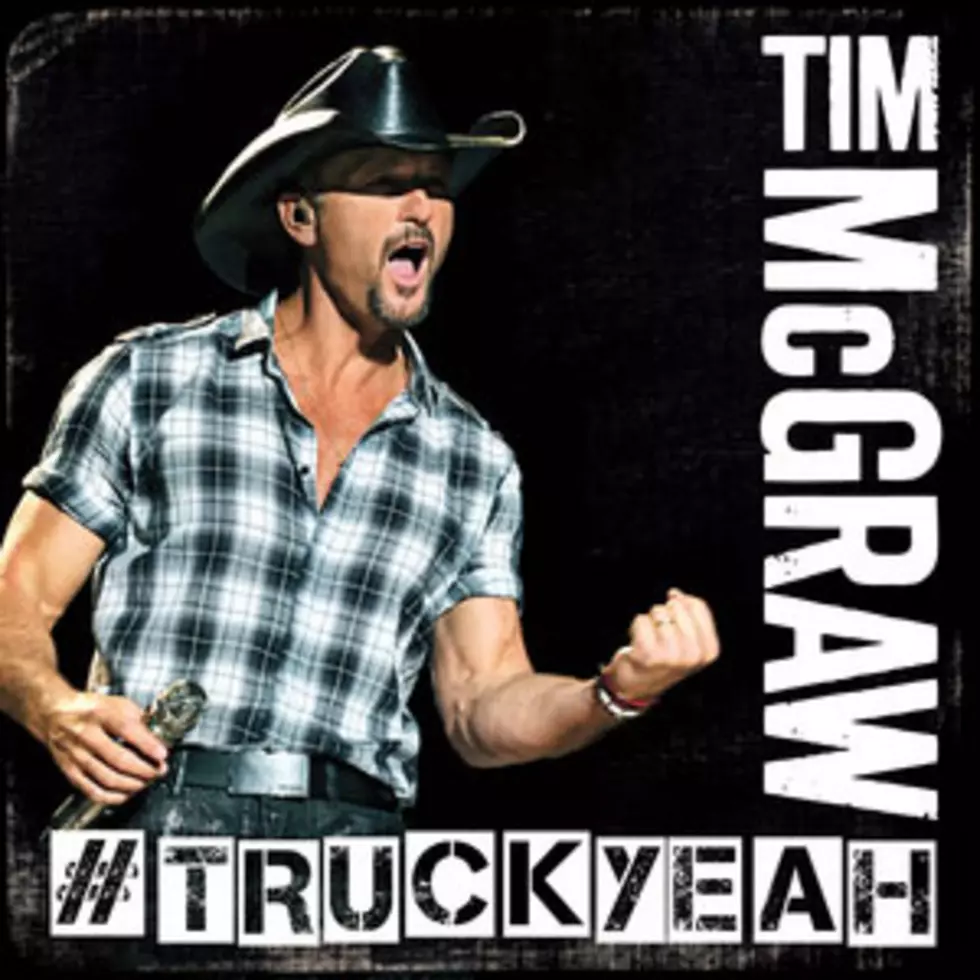 Tim McGraw, 'Truck Yeah' – Song Review
Raise your hand if when you first heard the title of Tim McGraw's new single, you rolled your eyes a little. Raise both hands if they rolled so hard, you gave yourself a headache. Now keep those hands in the air as you find yourself blasting the country-rocker at volume levels intolerable to your neighbors. 
Red hot guitars, a fluttering organ and God's angry backbeat quickly bring credibility to the singer's first single from Big Machine Records. 'Truck Yeah' isn't intended to be the smartest song on the radio, but it might be the most fun. The big and noisy redneck anthem is a tornado that sweeps all who resist it into a foot tap, head bob or shameless country music tantrum.
"Truck yeah / Wanna get it jacked up yeah / Let's crank it on up yeah / With a little big of luck I can find me a girl with a truck yeah / We can love it on up yeah / 'Til the sun comes up yeah / And if you think this life I love is a little too country / Truck yeah," McGraw sings during the chorus.
The verses are also worth appreciating. We'll stop short of using the "R" word, but McGraw's style is certainly amongst his least melodic. "Got Little Wayne pumpin' on my iPod / Pumpin' on the subs in the back of my crew cab / Redneck rockin' like a rock star / Sling a little mud off the back we can do that," he rap -- errr ... says in the first verse.
"Friday night football, Saturday last call, Sunday hallelujah / If you like it up loud and you're hillbilly proud then you know what I'm talking about."
After a few years exploring his inner-artist, McGraw returns with his first right-down-country-Main-St. hit since songs from the 'Live Like You Were Dying' album. Despite the bad play on words for the title, this song may battle 'Real Good Man' for a concert highlight. As if fans needed another reason to catch McGraw on the Brothers of the Sun Tour this summer.
Listen to Tim McGraw, 'Truck Yeah'
More From Taste of Country