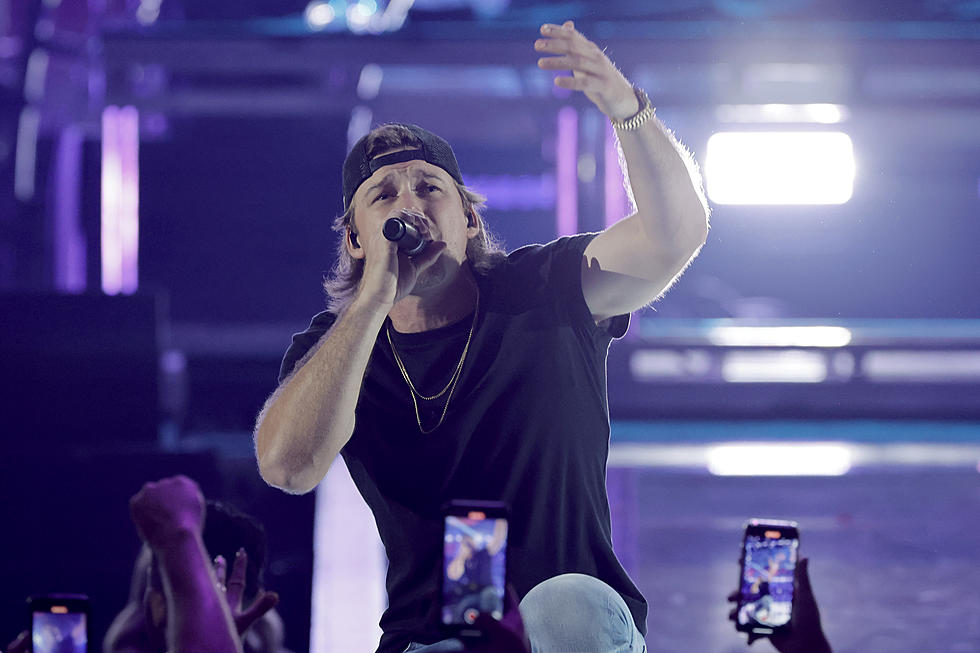 Morgan Wallen Is the Hottest Concert Ticket in Country Music This Summer
Kevin Winter, Getty Images for iHeartRadio
If you're going to see Morgan Wallen this year on his One Night at a Time Tour, you're certainly not alone — tickets to see the "Thought You Should Know" singer are in high demand.
In fact, Wallen's tickets are the hottest ticket in country music this year.
StubuHub recently released a report on its ticket sales for summer concerts in 2023. While Taylor Swift and Beyonce rank in the top two spots, Wallen isn't far behind in the third position for total sales across the globe, making him the top-selling ticket in country music.
Bruce Springsteen and Coldplay round out the Top 5, followed by another country staple.
Top Global Concert Tickets for Summer 2023:
1. Taylor Swift (find tickets here)
2. Beyonce
3. Morgan Wallen (find tickets here)
4. Bruce Springsteen
5. Coldplay
6. George Strait
7. Pink
8. Metallica
9. Ed Sheeran
10. The Weeknd
Country music as a whole sold better this year than it has in the past. Fans have been gobbling up so many tickets this year — StubHub is reporting that sales have nearly tripled compared to summer 2022.
Much of that is thanks to the "One Thing at a Time" hitmaker. In 2023, Wallen has outsold the Top 10 country artists from 2022 combined.
The Tennessee native will return to his tour on June 22 after being placed on doctor-order vocal rest. Wallen was expected to be out six weeks, but was cleared in under a month to sing again.
The ticketing site also looked at sales for musical events and festivals: Country music performed well, with CMA Fest being the second-most sought ticket behind Tomorrowland. Under the Big Sky Festival and the Telluride Bluegrass Festival also made it into the Top 5.
Top Global Festivals for Summer 2023:
1. Tomorrowland
2. CMA Fest
3. Under the Big Sky Festival
4. Electric Forest
5. Telluride Bluegrass Festival
CMA Fest, originally known as Fan Fair, has officially been celebrating country music fans for 50 years. The event's history will be detailed in an upcoming documentary, CMA Fest: 50 Years of Fan Fair, which will debut on Hulu on July 5.
20 Best Morgan Wallen Songs — Hits Every Fan Should Know by Heart
You'll find largely singles in this Top 20 countdown of
Morgan Wallen
's best songs and biggest hits. But we've scattered in a few songs found deep within Wallen's two albums,
If I Know Me
and his record-breaking double album
Dangerous
.
More From Taste of Country