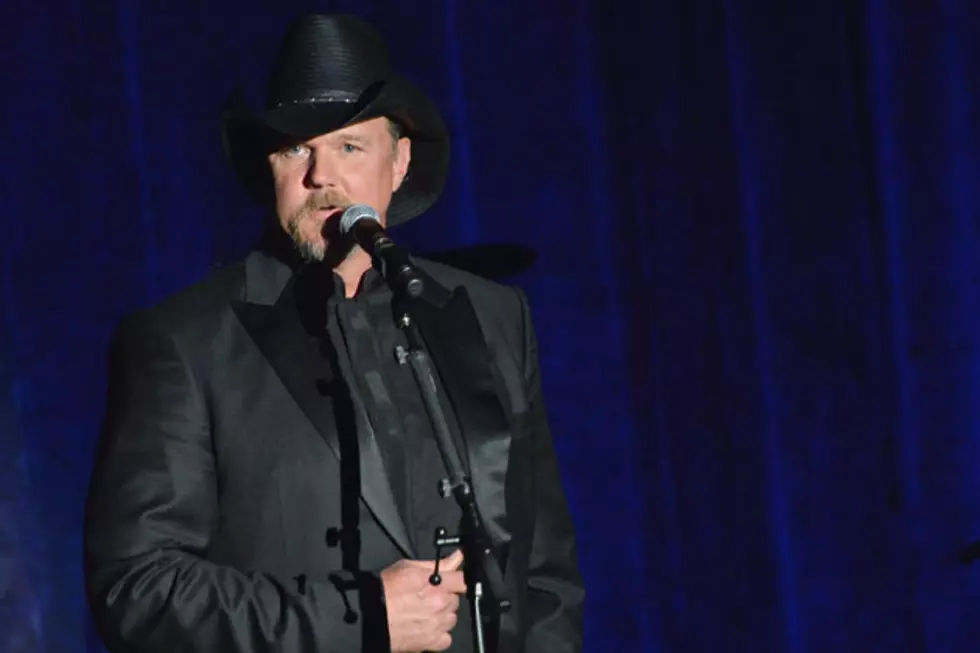 Trace Adkins Says New Song 'Tough People Do' Is for Anyone Who Believes in Hard Work
Trace Adkins says he wasn't trying to make a political statement when he performed his new song, 'Tough People Do,' at the Republican National Convention earlier this week. The singer says the tube -- referred to as a red, white and blue anthem of strength and courage at his website -- is meant to remind Americans that the solution to fix this country is within all of us, regardless of political affiliation.
"That's the point of this song," he tells USA Today. "That's what we have in our DNA. That's what we come from. That's who we are. That's what this country needs to be reminded of. We still have the wherewithal, still have the muscle to straighten out this incredibly twisted frame that we're driving on."
Adkins leans conservative, but introduced the song on Tuesday night as a song "for all of us." It was part of an hour-long set he played following Ann Romeny's speech. He'd debuted the song earlier in New York.
'Tough People Do' was quickly dubbed the 'GOP Anthem,' by some but Adkins says he'd be fine with either political party using it to carry the message. "If a liberal politician is OK with the line, 'Tough people pull themselves up by the bootstraps when they hit hard luck / And they stay strong and keep fighting like they don't know how to lose,' if he believes that, then by all means, man, play the song."
So far, no one has officially contacted the singer about using the song for a campaign. 'Tough People Do' will be included on Adkins' upcoming album. It was written by Chris DuBois, Jason Matthews and Joel Shewmake.
More From Taste of Country