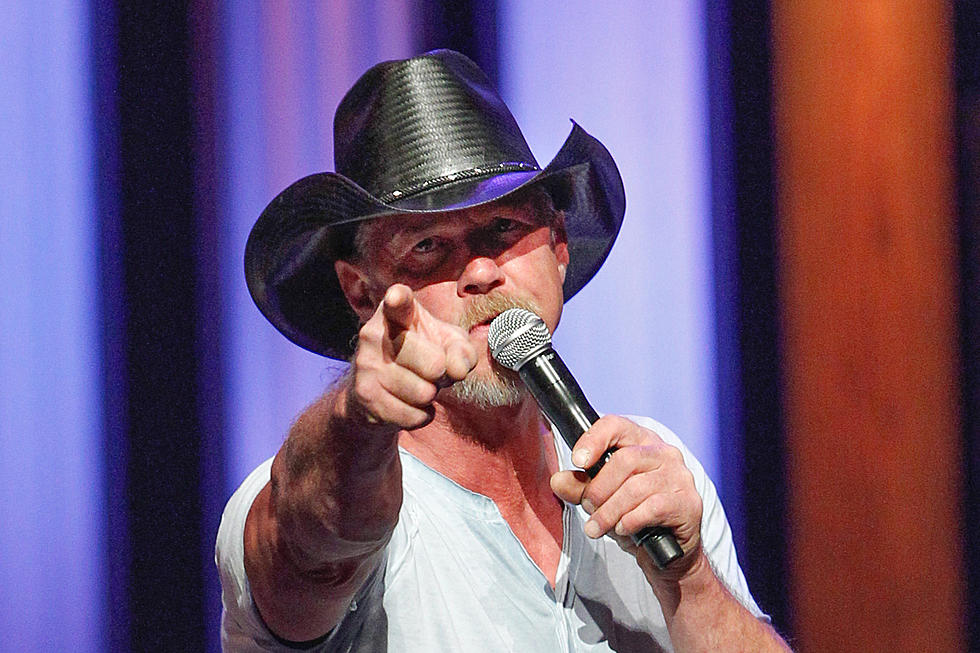 Remember When Trace Adkins' Wife Shot Him in the Heart?
Terry Wyatt, Getty Images
Trace Adkins has made no secret of his colorful past, but one crazy incident stands out above them all. On Feb. 21, 1994, Adkins' wife shot him in the heart, nearly killing him after an argument about his excessive drinking.
Adkins has admitted to struggling with alcohol repeatedly over the years, and it's been a contributing factor to several turbulent marriages. By the time 1994 rolled around, he was married to his second wife, Julie Curtis, and she ended up pointing a .38 pistol at him during a confrontation about a drinking binge. He tried to disarm her and she shot him, with the bullet going through his heart and lungs.
He had to undergo emergency open-heart surgery, and the situation was dire.
"The doctors held little hope that I would survive and told my family and friends to go in and say goodbye," Adkins wrote in his 2007 book, A Personal Stand: Observations and Opinions from a Freethinking Roughneck.
"It wasn't my time to go," Adkins reflected to People in 2022.
He ultimately chose not to press charges, and he tells People that he still has to have regular heart checkups.
"It was painful, but it didn't sear my memory. The physical pain — broken bones and surgeries and bullets and getting beat up and cut — has never really bothered me. I have a high tolerance for it," he says, adding, "It's the broken hearts that left the deepest scars."
Adkins appears to have left those difficult years behind since marrying his fourth wife, actor Victoria Pratt, in 2019.
Calling her an "angel," he says, "Victoria makes me drink kale smoothies, and she cooks really healthy stuff. Plus, I do a lot of physical work at home. I feel great."
Adkins released his most recent album, The Way I Wanna Go, in 2021. He launched his 2023 Somewhere in America Tour on Feb. 10 with a concert in Lancaster, Pa., and it's set to run through Oct. 14, when it wraps in Hiawassee, Ga.
Country Stars Who Suffered Unthinkable Tragedy
More From Taste of Country