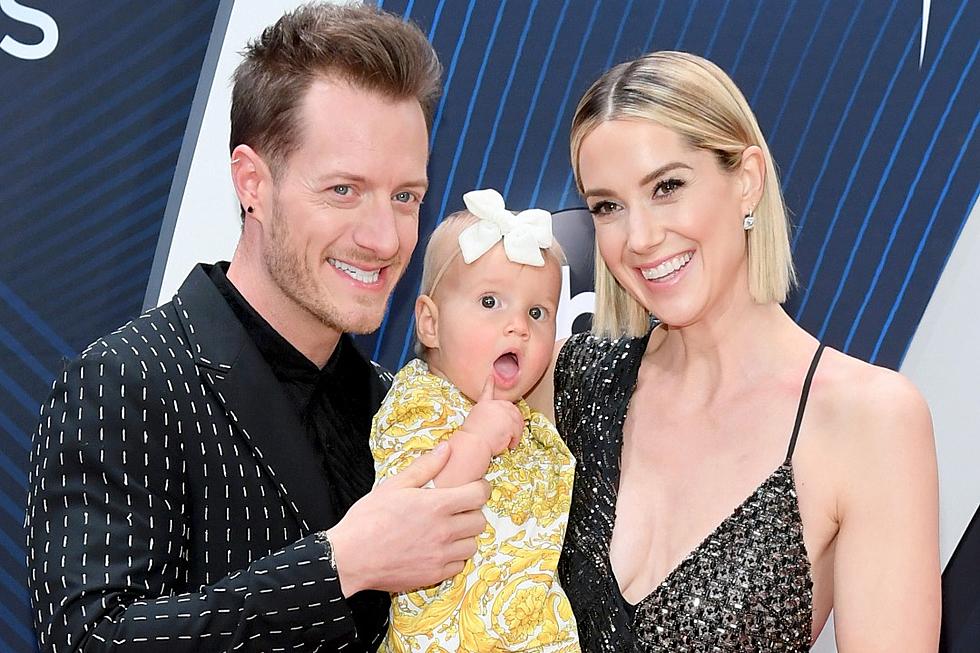 Tyler Hubbard Is Hoping for a Smooth Transition Into Having a Second Child
Jason Kempin, Getty Images
Florida Georgia Line's Tyler Hubbard and his wife, Hayley, are expecting their second child on Aug. 19. That's not too far away, but Hubbard admits that he's not quite sure how the whole dynamic of having a second child will play out.
Further compounding the issue is the fact that this baby is going to be a little different from the first one. Earlier this year during their appearance on Ellen DeGeneres' show, the couple revealed the sex of the baby—it's a boy! (The Hubbards already have a daughter, Olivia, who is 15 months old now.)
Hubbard confesses in an interview with Florida Georgia Line's record label Big Machine, "Having one kid's amazing and I know having two is going to be just as amazing, as well—even better, I guess. But I think it's one of those things you don't really know how it's gonna play out until it's playing out."
That's the truth, as any parent can attest to. However, the couple has done what anyone who doesn't know what exactly is around the bend can do—namely, prepare themselves as well as possible. "I know we have an extra bunk on the bus for another baby, so we'll just roll with it and see what happens," Hubbard explains. "We've done it once and it's only been a year, so I think we're kind of in our groove a little bit.
"Hopefully, it'll make it easier than waiting too long to have another one. We're still in diapers with one, so hopefully, it'll just transition right into the next one."
Hubbard also gave credit to their support system of family, friends, and their nanny who helps out with Olivia at home and when the family is touring for FGL. "We have a lot of great help," he affirms. "I think that the key to life is really surrounding yourself with a good team and good people that you trust, and people that can really help this crazy life that we do live kind of flow as seamless as possible. So we're excited. We feel good about it."
FGL will be kicking off their Can't Say I Ain't Country Tour this June with special guests Dan + Shay and FGL's "Up Down" collaborator Morgan Wallen on all dates. Canaan Smith along with Hardy will appear on select dates.
May We Suggest Some of These Great Baby Names?
More From Taste of Country