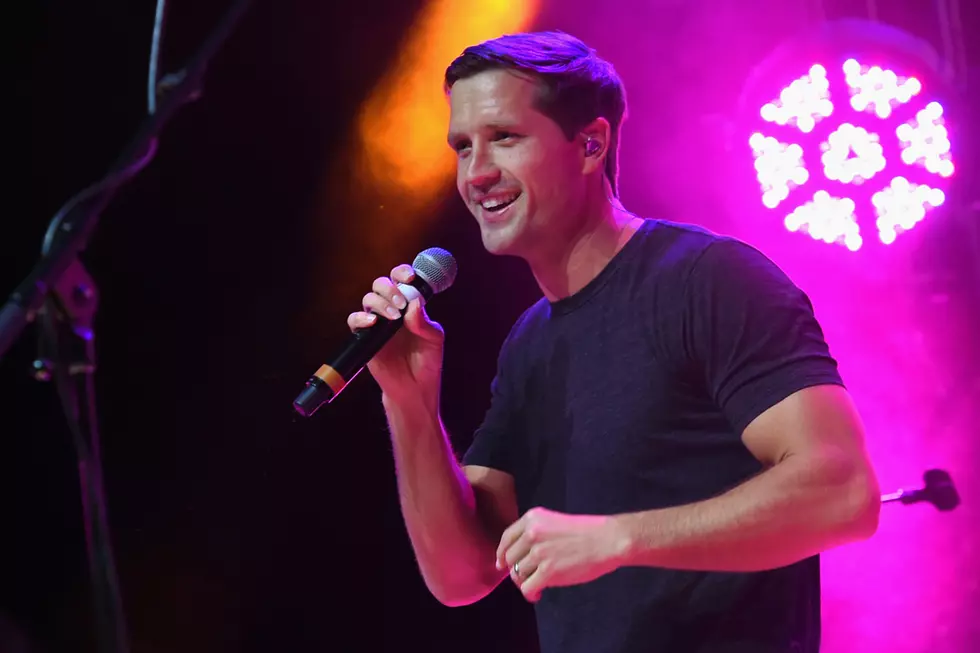 How '90s Country' and Fans Are Helping Walker Hayes After Tragedy
Rick Diamond, Getty Images
Walker Hayes is intentionally starting a new chapter in his career to help him deal with the very painful way the last chapter of his personal life ended. "90s Country" is a playful pop-country cut that name-checks 22 memorable '90s country songs and allows the 38-year-old to start thinking about what's to come, instead of what he's been through this year.
The "You Broke Up With Me" singer and his wife, Laney, lost their daughter Oakleigh Klover Hayes during childbirth in June and — as you would expect — it changed him. He enjoys performing more now, because he cares less about the meta and more about the big picture. Fans see that.
During his first round of interviews since the tragedy, Hayes bounced with familiar optimism about how well his family is doing physically and mentally, but didn't shy away from what they've gone through. Returning to the stage has been therapeutic. "I'm not just saying that to say the right thing for a career move. It really has been healing," he says.
By early June, it also became clear his radio single "Craig" was not going to get the exposure he'd hoped for, which was frustrating for him because with every performance, Hayes could see how it was moving fans in the kind of ways you hope for when you start a songwriting career.
"And then we lost Oakleigh," he says. "To tell you quite honestly, this business seemed so stupid to me. I woke up and just wondered why in the hell we do any of this."
With surprising candor the veteran songwriter admits moving forward is more about paying the bills and feeding his family of eight than it is chasing a dream he's had for more than a decade. There aren't many transferrable skills when you're a songwriter who can't work a computer and haven't done anything else of significance since moving to Nashville.
"Like, that's all I have," he insists. "'Show me your resume for the last 15 years.' That's all I can do. And stock produce and cut a yard."
It's a dang good thing he loves what he does. That's clear when you listen to "90s Country," a song that rolls effortlessly from the stereo speakers like so many of his smooth pop and hip-hop inspired melodies do. The song, he admits, first took form two years ago, after he finished a few tour dates with Dan + Shay. Shay Mooney's sister, a songwriter named Lyrx, started it with him, but it was left in a crude form until recently. Hayes says that by comparison, the first draft was a word vomit of country titles that were coarsely tied together. Shane McAnally was brought in to help finish it, and it was a grind. There are about 10 versions of the song fans will never hear, including one with a 75-second-long rap that lists all of Hayes' heroes he felt bad leaving out. "Shane and I really battled it out to bring this song home," he says.
People tell him it sounds like it came easy, which he takes as a compliment because his opinion is that 70 percent of a songwriter's job is to fine-tune the details to make it sound easy. The song — and the others Hayes is working on as he eyes a new album — is a fresh, new beginning for a man who deserves one.
"I wanted to put out something new and I wanted to put out a hit that was quirky enough to be me but radio enough to blow it out of the park," he says. "And whatever's coming next is probably going to be a little more challenging. It's gonna have more depth and it may not go No. 1."
More Country Artists Who Have Lost Children
Walker Hayes Talking About Addiction Is Therapy
More From Taste of Country