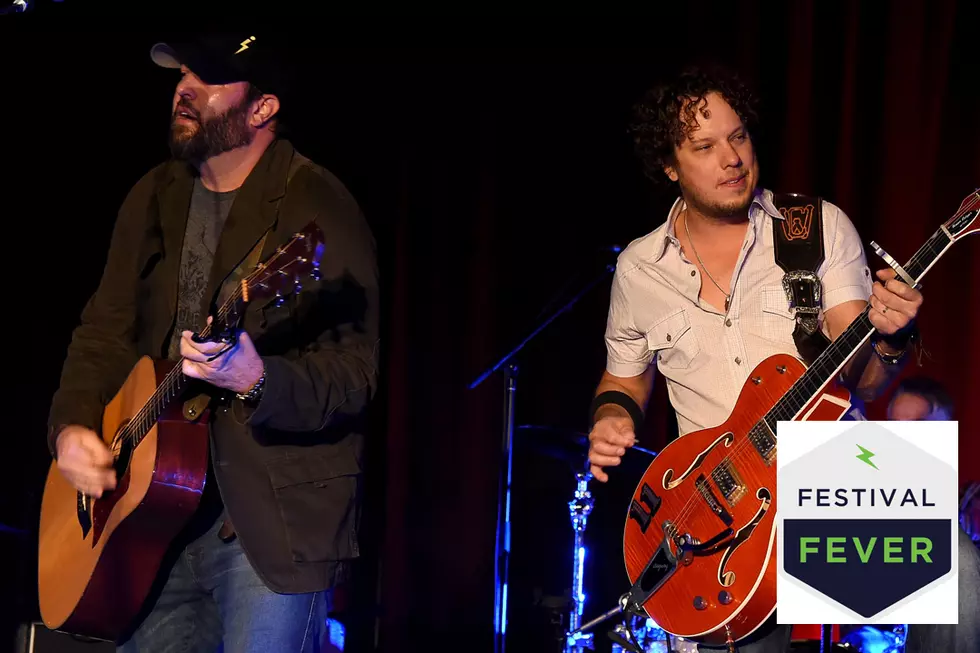 WE Fest 2016 Lineup: Halfway to Hazard
Rick Diamond, Getty Images
Halfway to Hazard are real music business survivors. When they take the stage at WE Fest 2016 in August in Detroit Lakes, Minn., they will be armed with a level of musical maturity that can only come from hard personal experience.
The duo were on a hot streak in 2007, with a self-titled debut album and a debut single, "Daisy," that was making inroads at country radio. David Tolliver and Chad Warrix were seemingly on their way to fame, but their career at country radio didn't pan out, and in retrospect, Tolliver admits he didn't handle the success they did have very well.
"I just wanted to party, I wanted to get out there and meet all the girls after the show. I wanted to drink everything I could and do everything I could," he told Taste of Country in 2015.
The duo toured with Tim McGraw, who also produced them, but eventually parted, and Tolliver ended up getting divorced and selling tires at Sears during one low point before going to rehab. He went to work writing songs for McGraw's publishing company, and has since written songs that McGraw has cut, along with songs for Brantley Gilbert and Jerrod Niemann.
Now reunited, the duo have been recording new music and playing dates on their Redemption Tour. They released a new single, "Heaven on Down the Highway," in September of 2015, and contributed "American Outlaw" to a documentary. Fans can expect to hear those songs, as well as past fan favorites and more new tracks, when the older-but-wiser duo take the stage on Saturday (Aug. 6) at Soo Pass Ranch for WE Fest 2016 to help wrap up the third and final day of the three-day camping and country music event.
High Valley, Gary Allan and Steven Tyler will also perform that day and evening before headliner Tim McGraw wraps up the 34th annual WE Fest with a set of all-time hits. Eric Church and Kid Rock are set to headline the other nights of WE Fest 2016, topping off a lineup that includes the hottest stars and brightest up-and-coming talent in country music.
Best Moments From WE Fest 2015
More From Taste of Country