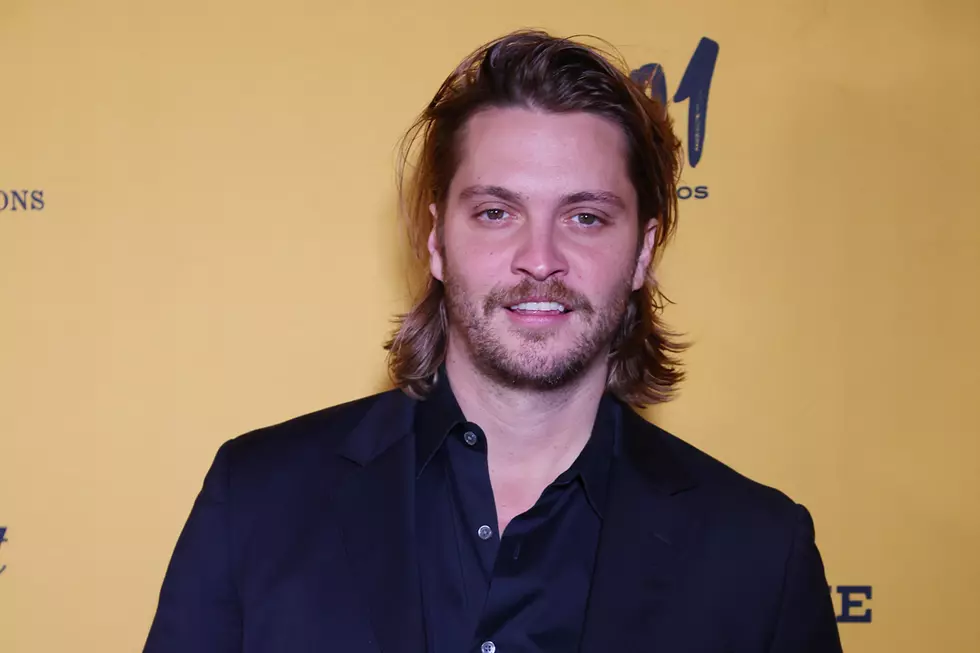 Why Luke Grimes Won't Watch 'Yellowstone'
Richard Rodriguez, Getty Images
Yellowstone star Luke Grimes has heard his TV show is pretty good, but he wouldn't know. The man behind Kayce Dutton doesn't watch it.
"Not because I don't want to or I'm too cool to watch," he tells Today during an interview that aired on Thursday (Jan. 5).
"It would affect my work since we're still doing it. One day when it's all said and done, I'll sit down and watch the whole thing," he adds.
The bottom line is that Grimes — who also has a country album coming in 2023 — doesn't like watching himself work. "I get in my head and judgey about what I'm doing," he admits, revealing something about himself that many fans can relate to.
The 38-year-old actor is a fan of the show and of Montana, where Yellowstone is filmed. In fact, he and wife Bianca Rodrigues moved there several years ago after falling in love with the state. They're pretty private — watch below as Grimes tries to pivot away the topic — but she is the inspiration for his music.
"No Horse to Ride" is the name of his first country single, and it's a love song that lists how he'd be different without his sweeter half.
"I'd be a drunk without a drink to drink / A guitar with a broken string / Without you, I'd be a falling star without a midnight sky / A cowboy with no horse to ride," Grimes sings in the chorus.
Last Sunday (Jan. 1), Yellowstone fans heard "No Horse to Ride" during the mid-season finale of the show. Grimes didn't.
PICTURES: See Inside 'Yellowstone' Star Cole Hauser's Spectacular California Ranch
Cole Hauser doesn't just play a rancher on Yellowstone, he's lived that life off-screen, too. The actor's 5-bedroom-6-bathroom, 5,402-square-foot rural home on a very private, double-gated three-acre parcel of land includes the lavish 4-bedroom, 4-bathroom main residence, as well as a guest house and a separate studio apartment. The main house runs completely on solar power and comes with a 3-car garage, with easy transitions between indoor and outdoor living spaces, and the exterior of the property includes a pool area and a hot tub, as well as fenced-in horse corrals.
22 'Yellowstone' Facts You Probably Didn't Know
How big of a fan of
Yellowstone
are you? These 22 facts about the Paramount Network show are sure to stump even the most dedicated viewers. They're almost all about the cast members and their real-life passions and roles. John's kids? Beth's accent? Rainwater's guitar playing? Tate's spoilers? It's all part of this list of 22 Facts You Probably Didn't Know About Yellowstone.
More From Taste of Country