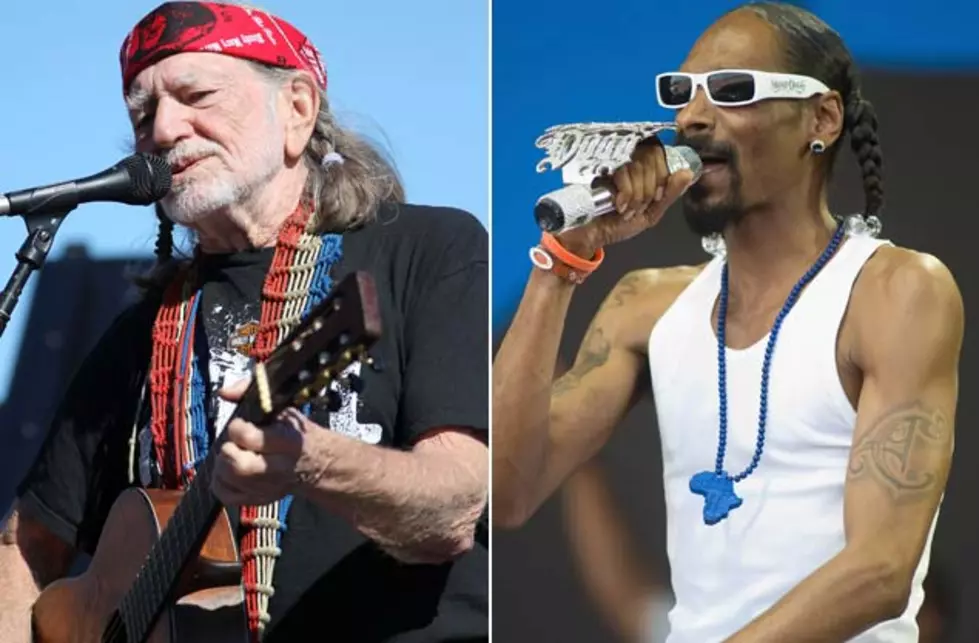 Willie Nelson Gets Lifted With Snoop Dogg in New 'Superman' Video
Willie Nelson and Snoop Dogg are getting high as a kite in their new video for 'Superman.' The song is featured on Snoop Dogg's eleventh studio album, 'Doggumentary,' which was released on March 29. In the video, the pair partakes in their two favorite sets of activities: playing music and smoking the ganj.
During the 'Superman' video, Nelson and Snoop Dogg can be seen hanging out with one another, moving around from performances to the recording studio to smoke shops. Some of the video features old-school footage, as the actual film can be seen rolling along while Nelson and Snoop roll up. One particularly fascinating part of the video is when Snoop hits a joint the size of lead pipe.
This isn't the first time Willie Nelson has teamed up with "The Doggfather," as the two collaborated a few years back for yet another track about getting lifted, 'My Medicine.' The unlikely (yet very likely) duo also teamed up recently for a performance at 'Live on Letterman.'
Watch the Willie Nelson and Snoop Dogg 'Superman' Video

More From Taste of Country