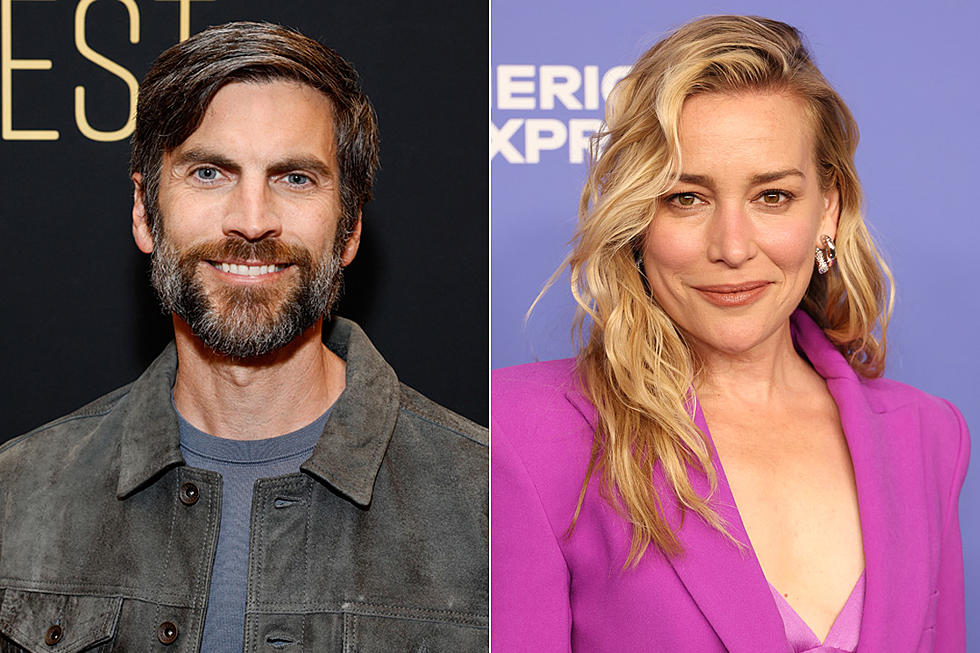 'Yellowstone' Cast Terrified of What's to Come in Season 5
Getty Images
The cast and crew of Yellowstone are as anxious as fans for Season 5 to resume. Many of the actors are carrying added anxiety about what's to come for their characters.
Piper Perabo (who plays John Dutton love interest Summer Higgins) echoes her castmates in saying they don't know what is to come. Nobody has received any scripts yet.
"I can't imagine what's gonna happen next," she says. "That's what's sort of terrifying."
Yellowstone Season 5, Part 1 wrapped in January with Jamie and Beth Dutton at odds like never before.
The debut of Part 2 (expected to be six episodes) is not known.
Earlier this month, several castmates canceled a scheduled appearance at PaleyFest in Los Angeles.
Actor Wes Bentley (Jamie Dutton) expects the worst, saying that creator Taylor Sheridan surprises him with every script, and the surprises are always difficult.
"So whatever it's going to be, it's going to be hard to do," he shares.
Both were part of Deadline's Contenders Television panel on Sunday (April 16). Gil Birmingham (Thomas Rainwater) and director Stephen Kay were also part of the panel. Video of the panel has not been released, but a recap shared by Deadline mentions nothing of the elephant in the room. The closest anybody came to recognizing the remainder of Season 5 is on delay was Kay.
"Taylor is in Texas spinning hay into gold and we're hoping we're hoping we'll do it soon," he says. "Everybody's excited."
The off-set conversation about Season 5 of Yellowstone has centered around Kevin Costner's return. Several outlets (including Deadline) have reported on a rift between the star and the network, leaving fans and media to draw conclusions. Officially, Paramount's comment is that they look forward to continuing Season 5 with Costner. However, they quietly pulled a trailer for the second half of Season 5 that promised new episodes this summer.
Outlets like Puck now say to expect new episodes in the fall, at the earliest.
22 'Yellowstone' Facts You Probably Didn't Know
How big of a fan of
Yellowstone
are you? These 22 facts about the Paramount Network show are sure to stump even the most dedicated viewers. They're almost all about the cast members and their real-life passions and roles. John's kids? Beth's accent? Rainwater's guitar playing? Tate's spoilers? It's all part of this list of 22 Facts You Probably Didn't Know About Yellowstone.
PICTURES: See Inside 'Yellowstone' Star Cole Hauser's Spectacular California Ranch
Cole Hauser doesn't just play a rancher on Yellowstone, he's lived that life off-screen, too. The actor's 5-bedroom-6-bathroom, 5,402-square-foot rural home on a very private, double-gated three-acre parcel of land includes the lavish 4-bedroom, 4-bathroom main residence, as well as a guest house and a separate studio apartment. The main house runs completely on solar power and comes with a 3-car garage, with easy transitions between indoor and outdoor living spaces, and the exterior of the property includes a pool area and a hot tub, as well as fenced-in horse corrals.
More From Taste of Country