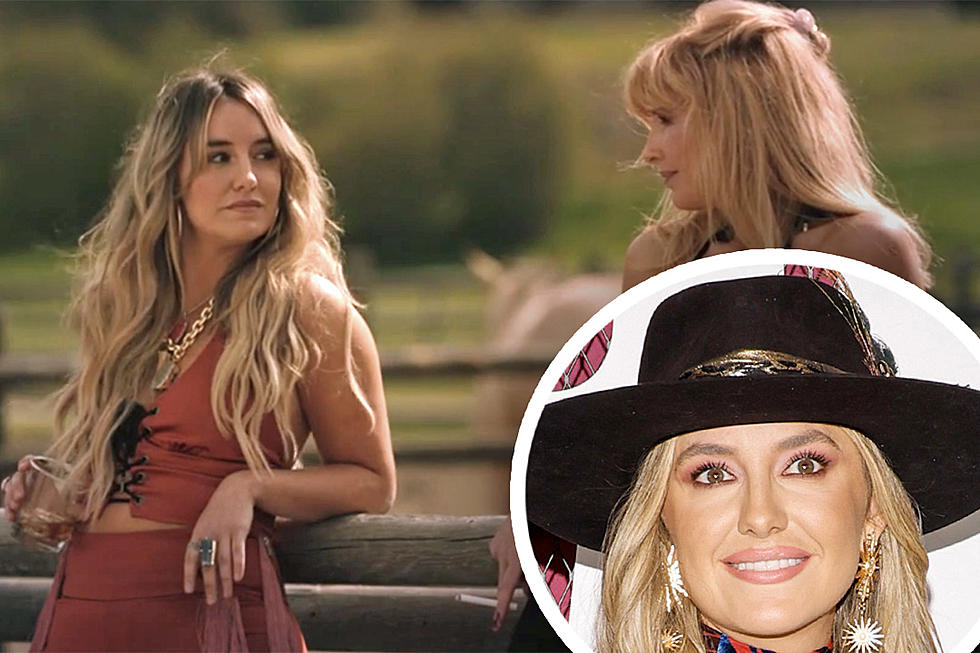 'Yellowstone': Lainey Wilson Shares What Beth Dutton Actress Kelly Reilly Is Really Like
Paramount / Getty Images
Lainey Wilson received a one-of-a-kind gift from Yellowstone's Beth Dutton. Actress Kelly Reilly was one of many who knew the singer was having a difficult time on set, so she prepared something soothing.
It wasn't whiskey. Talking to Adison Haager for the Dutton Rules podcast, Wilson reflected on her time on set with Reilly and how the two have remained close.
"The truth is, she made me bath salts," Wilson shares. "She loved on me. She encouraged me. She lifted me up."
The "Heart Like a Truck" singer actually made several friends for life on the show. They all surrounded her with support when her father was hospitalized and given a 1 percent chance to live.
Related: Why Lainey Wilson Almost Walked Away From Yellowstone
"Every day we were on set they were wanting updates about, 'How's your daddy doing? We're praying. We're lifting him up,'" she says (listen to the full podcast below). "Every single person just came up to me and was loving on me as much as they could. That's truly, I think, what also gave me the strength to keep on pushing through."
Reilly was at the head of the line. It took about a minute for Wilson's anxiety about acting to fade after meeting the woman behind Beth. If you recall, her very first scene was with the Dutton daughter.
"When we got to talking, we were so just amazed by each other's accents," Wilson says. "Because, you know she's British? We were, like, looking at each other. We needed a translator between me and her."
This next part came with a great British accent you need to hear to appreciate.
"She was like, 'I was hoping that we could be friends on the show.'"
"She's just a great person," Wilson concludes.
22 'Yellowstone' Facts You Probably Didn't Know
How big of a fan of
Yellowstone
are you? These 22 facts about the Paramount Network show are sure to stump even the most dedicated viewers. They're almost all about the cast members and their real-life passions and roles. John's kids? Beth's accent? Rainwater's guitar playing? Tate's spoilers? It's all part of this list of 22 Facts You Probably Didn't Know About Yellowstone.
PICTURES: Meet the 'Yellowstone' Stars' Real-Life Spouses
The stars of Yellowstone are best known for their TV family, but of course, many of them also have a spouse waiting for them at home when they are done shooting on the hit Paramount show. Did you know one of the stars of Yellowstone is married to a former teen star? Another is married to a Brazilian model, while yet another Yellowstone star is married to one of the show's executives. The show's creator is married to a real-life cowgirl:
More From Taste of Country