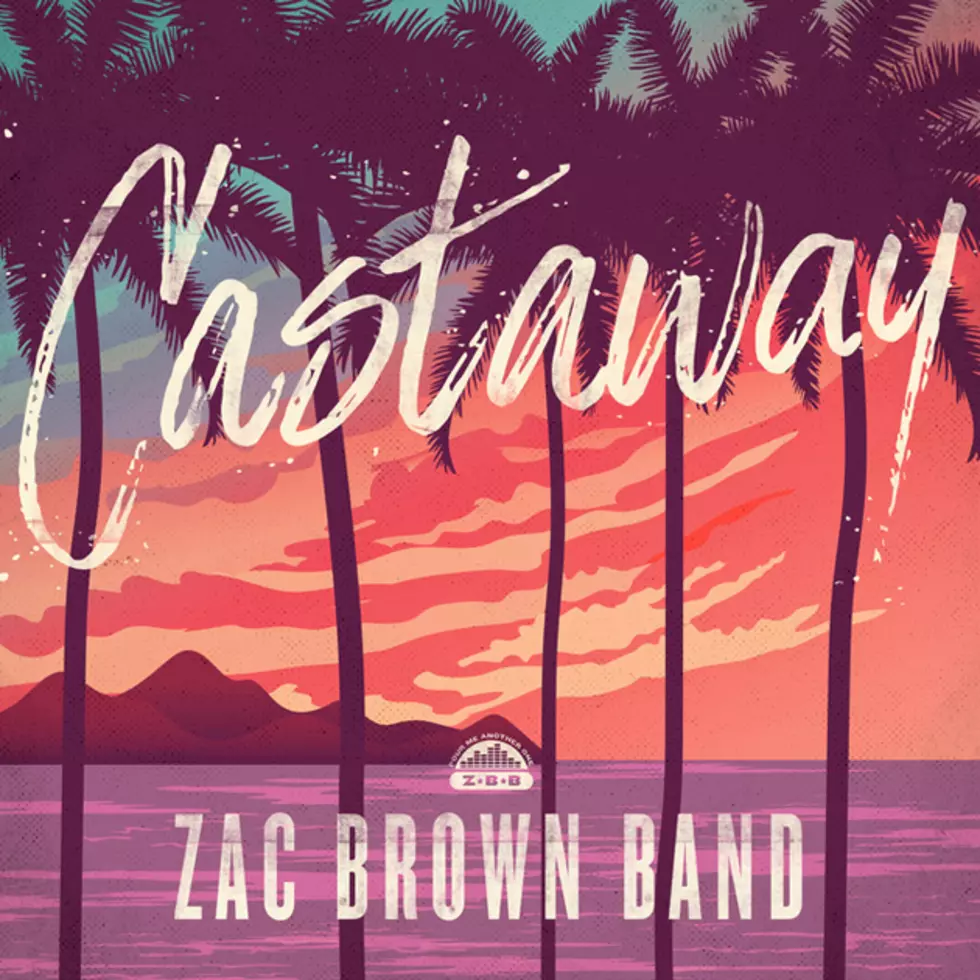 Zac Brown Band, 'Castaway' [Listen]
Dot Records
Zac Brown Band's "Castaway" is as reggae-influenced and beachy as the band have ever been. The island-friendly track from Jekyll + Hyde is "Toes" and "Knee Deep" smushed together and amplified.
The most remarkable part of the song may be the group's nearly a cappella stylings at the very beginning. Brown's band members are often featured vocally, but here the group show how it is truly the sum of many, many impressive parts. The textured vocals are much more compelling than anything from the arrangement, although it's pretty tough not to enjoy the groove the Zac Brown Band band are laying down in "Castaway."
It's actually been some time since ZBB released an island-flavored single, and the timing couldn't be better for this brand of country music. There isn't a band as diverse in the genre. Reggae-fused country may be their No. 1 specialty, and this song should play well for them on the road and at festivals like Country Jam Colorado this summer.
Did You Know?: "Castaway" could become the fourth No. 1 hit from Jekyll + Hyde, following "Homegrown," "Loving You Easy" and "Beautiful Drug."
Listen to Zac Brown Band, "Castaway"
How Well Do You Know Zac Brown? Find Out: 
Zac Brown Band, "Castaway" Lyrics:
"Pour me another one (Smiling in the islands, I've been) / Make it a strong one / We're gonna have some fun tonight (For a little while I'll be a castaway, gonna let this sun shine in) / Just like the other one (Smiling in the islands, I've been) / Make it a double rum / We're gonna castaway tonight (For a little while I'll be a castaway, gonna let the sunshine in)."
"I wanna be a castaway / And leave the world behind / Take a tropic holiday / Say goodbye to keeping time / Wasting away down by the coast / Pacifico and chasing lime / Easy living down in paradise."
Chorus:
"Pour me another one / Make it a strong one / We're gonna have some fun tonight / Just like the other one / Make it a double rum / We're gonna castaway tonight."
"I'm in an island state of mind / Don't think I'm ever gonna leave / I'd rather stay and watch the waves / Move the sand beneath my feet / Reggae on the radio / Laying low and feeling high / Easy living down in paradise."

"Ride the waves like we're young / 'Cause time flies by and soon we'll be older / It's better to live in the moment / Than stuck in the past / Fast asleep as the world passes by."
"Ay ay yo / Where reality is history / Oh yo eh / Come and castaway with me / Ay ay yo / The good times are free and nobody can take that away / Oh yo eh / Come and castaway with me."