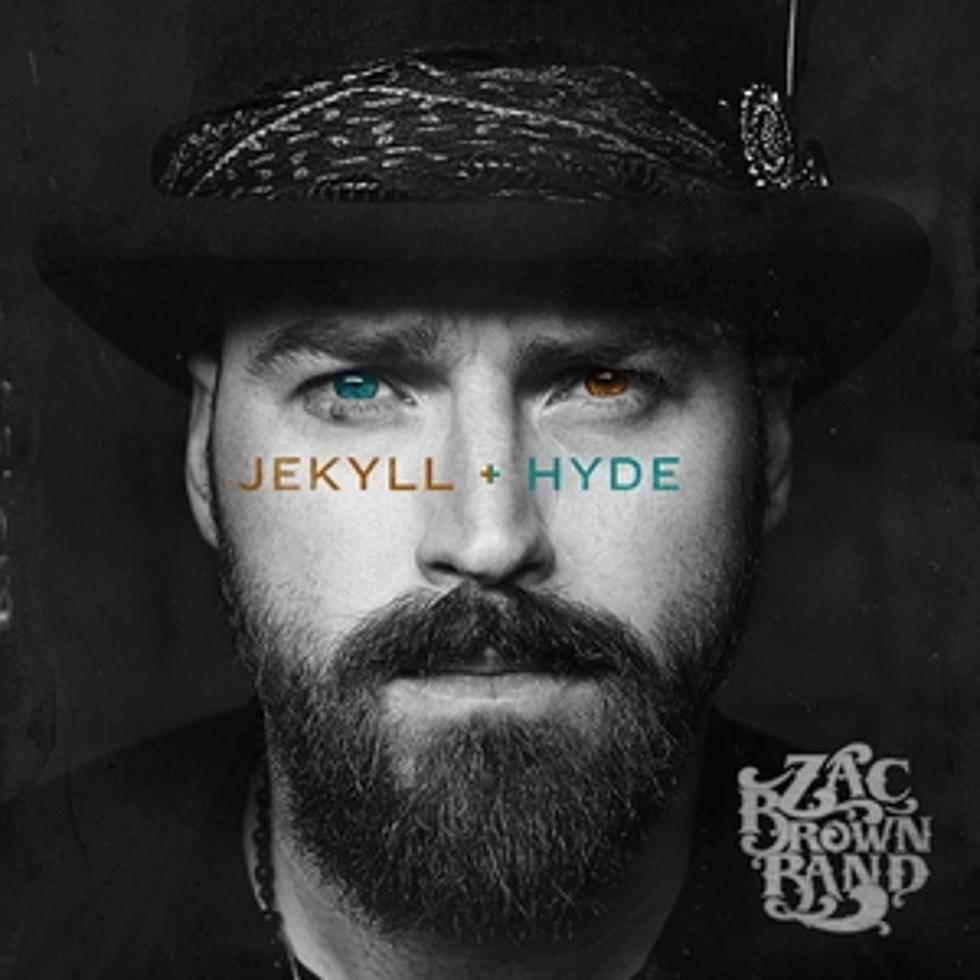 Album Spotlight: Zac Brown Band, Jekyll + Hyde
Southern Ground
After listening to Zac Brown Band's Jekyll + Hyde it's fair to wonder if the singer and his band are country artists, or artists who make country songs. There's a difference, one that's underlined with several, very non-country songs on their fourth studio album.
"Mango Tree" is an example. The swinging big band song is reminiscent of another era, one that's so old, it's cool again. "Beautiful Drug" is more obvious. This straight-up pop song would slide easily between any two on Hot 100 radio.
"Sweet intoxication and I'm never getting sober," Brown sings during the most altered portion of the song. Heavy electronic beats and the absence of the band's harmonies allow this song to stand out. There's nothing organic about it.
Elsewhere, "Heavy Is the Head" is harder rock than any modern rocker would dare release to radio. That's followed by the heart-smashing "Bittersweet," Jekyll + Hyde's most poignant song.
"The wind whistling 'cross my bottle can't blow away the sorrow / That tomorrow you won't be here with me," Brown sings over soft snare brushes and the sound of surf. It's the album's most emotional moment, although "Dress Blues" comes close.
The transitions between the highs and lows and hard and softs are so dynamic, one has to assume Brown and his team were trying to shock. It's "Mango Tree" to "Heavy Is the Head" to "Bittersweet" early on. Later, "Dress Blues" — about a soldier who doesn't make it home — transitions to the playful, beachy "Young and Wild." It's jarring, but probably appropriate for an album of this title.
In a word, Jekyll + Hyde is diverse. At 16 tracks (including four over five minutes), it's also a very long album. Fans with a particular vision of what this group should sound like may drift, but longtime fans of the group will find nothing by fresh new new music to embrace, regardless of genre.
Key Tracks: "Beautiful Drug," "Homegrown," "Bittersweet" and "Dress Blues."
Famous Collaborators: Sara Bareilles joins Brown for "Mango Tree," while rocker Chris Cornell joins him for "Heavy Is the Head." Jewel also turns up, singing harmonies on "Dress Blues."
Did You Know?: Jekyll + Hyde is Zac Brown Band's fourth studio album, but the frontman released two independent albums before that, including one called Home Grown.
Find Out How Zac Brown Smart You Are
More From Taste of Country