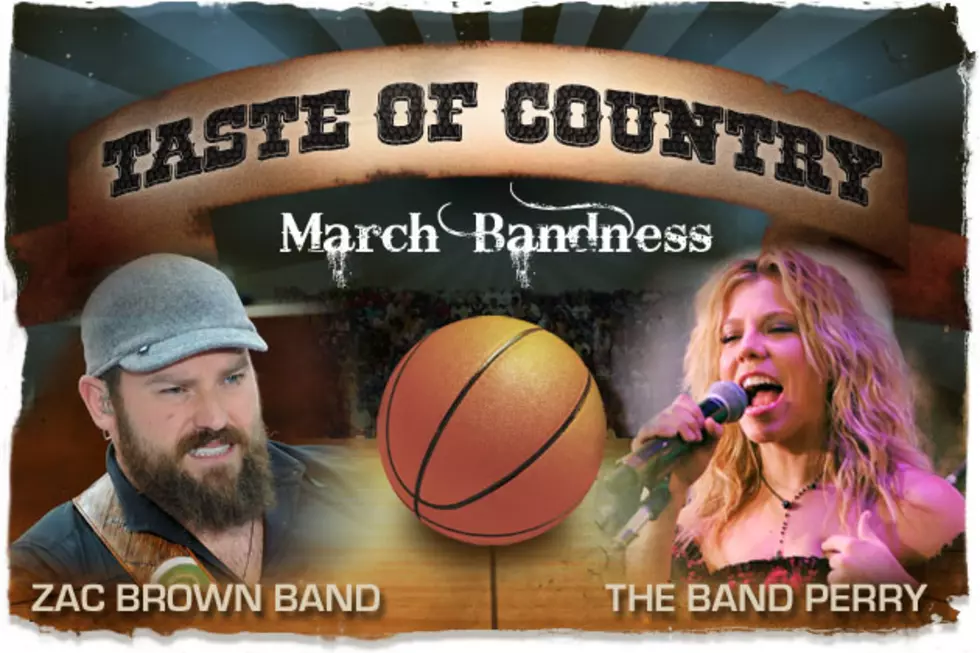 Zac Brown Band vs. the Band Perry – Taste of Country March Bandness 2013, Round 2
Mike Coppola / Stephen Lovekin, Getty Images
The Band Perry and Zac Brown Band have more in common than one might think. Both groups fuse an airy, bluegrass style into their brand of country music, and both rely on strong musicians and meaningful lyrics. Similarly, both country groups have fans who will fight to the end for them, which should make this Round 2 March Bandness matchup very interesting to watch. 
Zac Brown Band's battle against Reckless Kelly in Round 1 was the most voted-upon of the eight pairings. In the end, the boys from Georgia sent the Texans packing, taking over 60 percent of the vote. Fans of the 'Jump Right In' singers will have to double their efforts to top Kimberly, Neil and Reid Perry. The Band Perry ousted the Randy Rogers Band by just three percentage points in Round 1.
Vote, share, vote and repeat. You can vote for either group once every hour until this round ends on March 24 at 11:59PM ET. The winner will move on to face either Lady Antebellum or the Charlie Daniels Band in a semi-final matchup. The ultimate March Bandness winner will be named on April 8.
More From Taste of Country