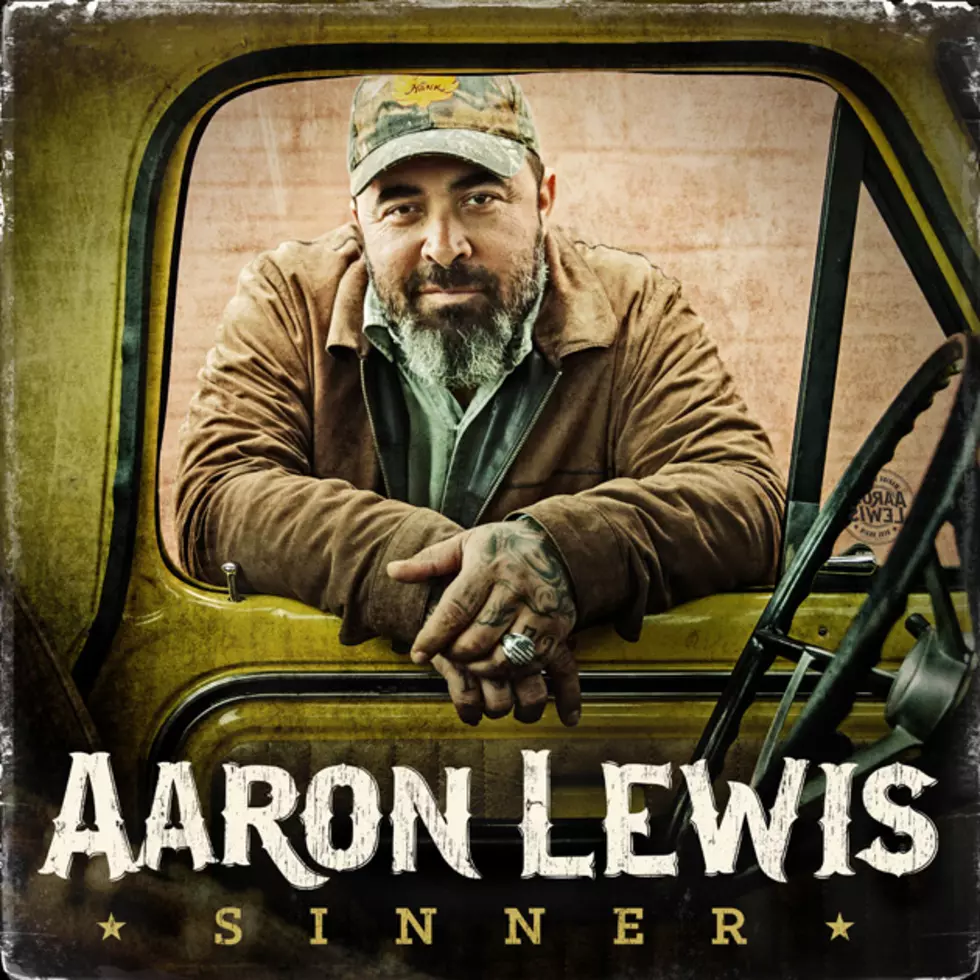 Aaron Lewis to Release New Album 'Sinner' Featuring Willie Nelson
BMLG
Aaron Lewis will release his first album for Dot Records this fall. Titled Sinner, the 11-track album includes a cameo from Willie Nelson on the title track as well as a cover of Chris Stapleton's "Whiskey and You."
The album was produced by Buddy Cannon (George Strait, Merle Haggard, George Jones) and recorded over 16 hours at Nashville's Blackbird Studios. According to a press release, Sinner "captures Lewis' mindset, a laid back soundtrack that is reminiscent of the genre's most honest and musically adventurous artists."
"I'd like to think that Sinner is a newer take on classic, traditional Outlaw Country, Waylon and Merle and Willie, and Hank Jr. and Johnny Cash and all that stuff," Lewis says. "That was the music I heard a kid, and that's the country music that permeated my soul and stuck with me my whole life."
Sinner is available for pre-order at pledgemusic.com/aaronlewis. Fans attending Lewis' upcoming tour will get a preview of the album during his set. Every ticket purchased for the tour will also result in a digital download of the Sinner album once it is officially released on Sept. 16.
Aaron Lewis' Sinner Track Listing
1. "Sinner" (featuring Willie Nelson)
2. "That Ain't Country"-
3. "Whiskey and You"
4. "Northern Redneck"
5. "Mama"
6. "Sunday Every Saturday Night"
7. "Lost and Lonely"
8. "Story of My Life"
9. "Stuck in These Shoes"
10. "I Lost It All"
11. "Travelin' Soldier"
More New Country Albums Coming in 2016
More From Taste of Country