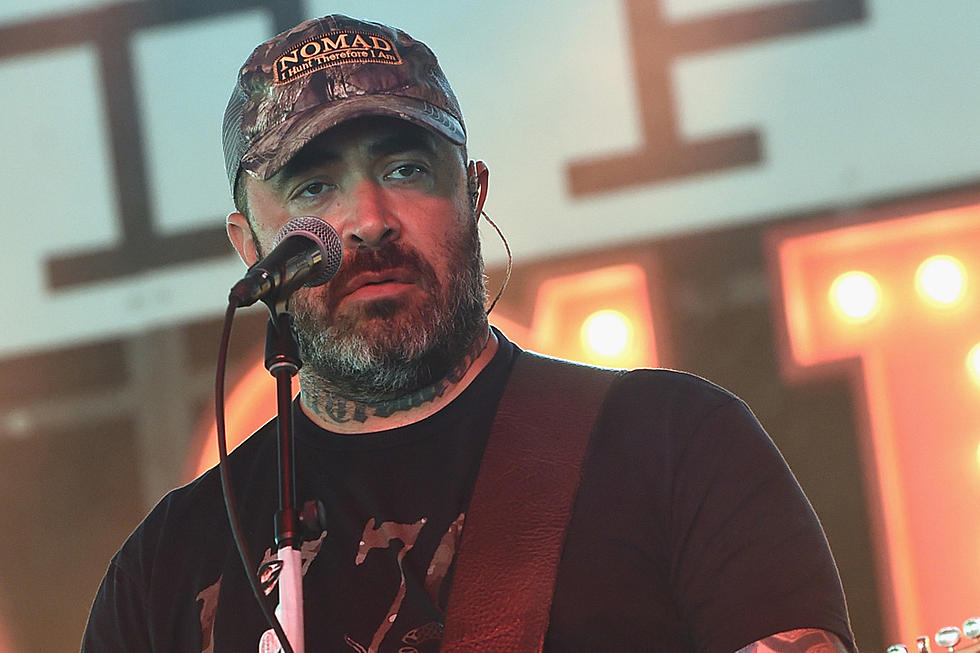 Aaron Lewis Was in a Fragile State When Recording 'State I'm In' Album
Rick Diamond, Getty Images
Aaron Lewis' music has long been very first-person, very autobiographical and very truthful. In a new interview with Taste of Country, the Massachusetts native reveals that the truth has often led him to the edge of something bigger than himself — and it's scary.
"If I am being candid and frank, that is the reason I recorded some other people's music on this new album," Lewis says of his upcoming album, State I'm In, out next month. "I just couldn't go where my songwriting was taking me."
Aaron Lewis and Other Country Stars Who Aren't Afraid to Fight Back
When he did get there, he embraced the pain that his songwriting stirred up in him. Lewis says he found himself emotionally touched by what was coming out of him, like on the song "Love Me."
"'Love Me' just caved in my soul," the country-rocker admits. "Tears were falling faster than I could write and were blurring the words on the paper in front of me. I ended up having to write it again on a totally new piece of paper."
In an effort to get away from those emotions that kept coming up in his writing, Lewis would hand the baton over to other songwriters like Charlie Brocco and Keith Gattis, who wrote the song "Reconsider."
"That was my attempt to play nice with the Nashville Gods," Lewis admits, chuckling. He also worked with co-writers Ira Dean and Dan Tyminski, among others, for this project."It's just part of the underlying rulebook," he says.
But rather than turning his back on the emotions bubbling beneath the surface, Lewis says he'll embrace them and find out where his pain stems from. "I'm finding myself more ready to explore where all of this pain is coming from," he admits. "I think I might be ready to deal with things that have affected me my whole life."
8 Songs That Actually Make Fun of Country Music
More From Taste of Country