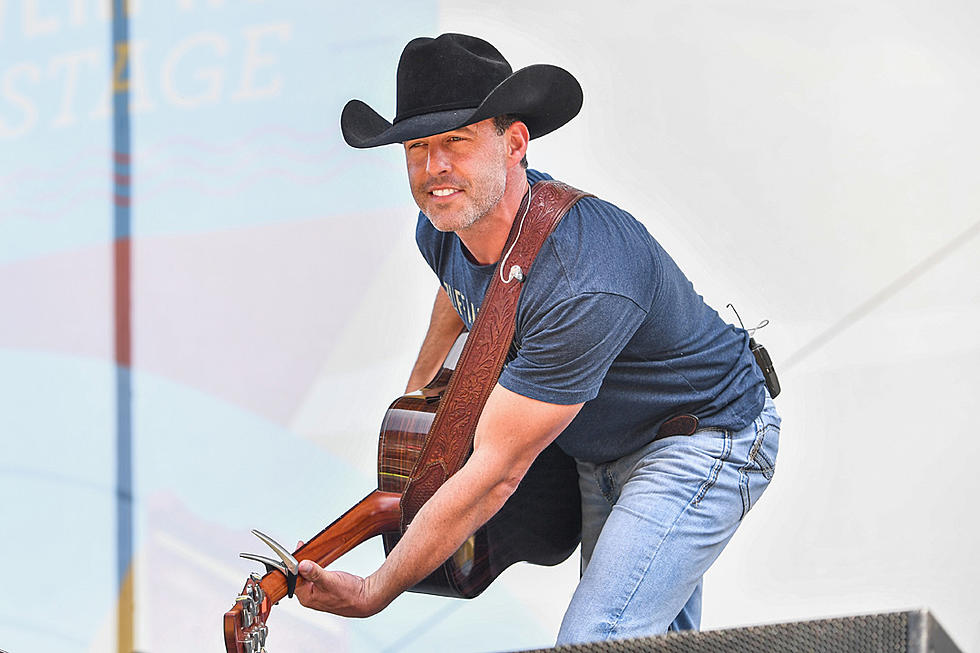 Aaron Watson Is Joining the Texas Cowboy Hall of Fame
Erika Goldring, Getty Images
Aaron Watson is part of the Texas Cowboy Hall of Fame's Class of 2020. The Lone Star State-based singer-songwriter will join the hall early next year.
Watson has been named the Texas Cowboy Hall of Fame's 2020 Spirit of Texas Award honoree. He calls the recognition "hard to put into words," but humbling.
"If I can look back and think of the two things that have defined my career more than anything else — it's Texas and cowboys," the "Bluebonnets" singer says in a statement. "I've always said my music isn't about honors and awards, but this one is special."
The Texas Cowboy Hall of Fame recognizes "individuals who have shown excellence in competition, business and support of rodeo and the western lifestyle in Texas," a press release explains. Watson's fellow 2020 inductees include eight-time Women's Professional Rodeo Association World Champion Lari Dee Guy; husband-and-wife philanthropists and Moncrief Ranch managers Charles and Kit Moncrief; the Priefert Family, a family of farm, ranch and rodeo equipment manufacturers; and former Houston Livestock Show & Rodeo Chairman of the Board, former American Quarter Horse Association president and Texas A&M Equine Initiative Development Committee member R.H. Steve Stevens Jr.
The 2020 Texas Cowboy Hall of Fame induction ceremony will take place at Billy Bob's Texas on Jan. 16, ahead of the Fort Worth Stock Show & Rodeo. A silent auction, cocktail hour and dinner are all part of the big night. Ticket proceeds benefit the Texas Cowboy Hall of Fame and Museum's education programs and efforts to preserve the Western lifestyle.
Aaron Watson's Live "Kiss That Girl Goodbye" Is Infectiously Fun
50 Great Modern Traditional Country Songs (and Artists!):
More From Taste of Country