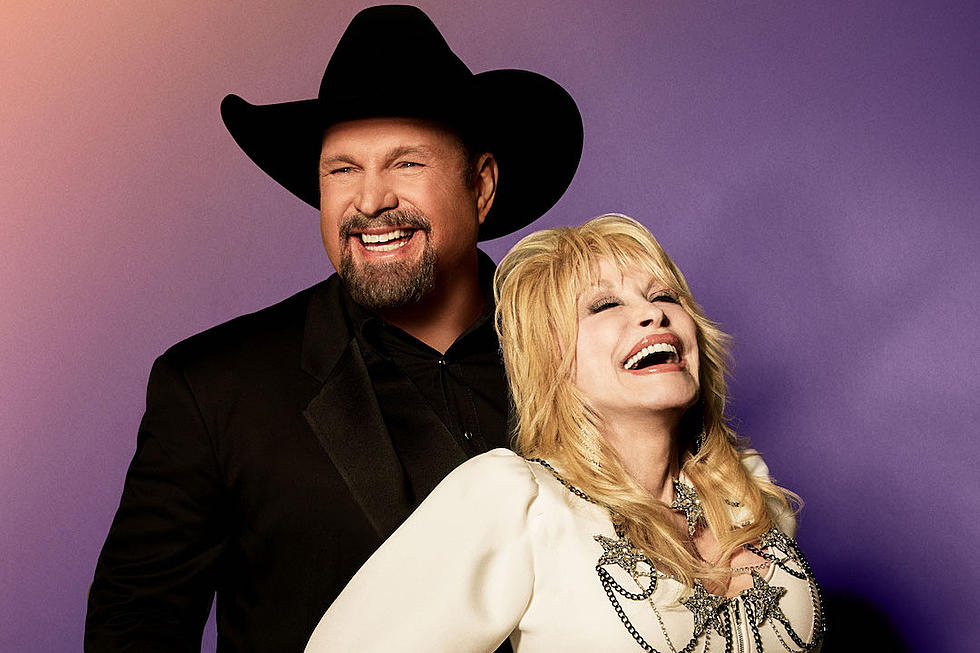 2023 ACM Awards Hosts Dolly Parton + Garth Brooks Totally Plan to Go Off Script [Exclusive]
Art Streiber, Courtesy of the Academy of Country Music
At some point on Thursday night, 2023 ACM Awards hosts Dolly Parton and Garth Brooks will be flying blind.
The pair are teaming up for the first time to lead an awards show. Parton has hosted awards shows previously, but this will be the very first time for Brooks — something the two had fun with leading up to the show.
Related: Dolly Parton Eases Garth Brooks' First-Time Jitters In Cheeky ACM Awards Promo
"He's a gentleman, and I just think he's so talented," Parton tells Taste of Country.
The 2023 ACM Awards will stream on Amazon Prime (no membership required).
The show begins at 8PM ET.
Parton will also perform.
Brooks is also spontaneous, as anyone who has seen him live knows. It's difficult to imagine him being the "read the cue card" guy, and as they rehearsed for the May 11 livestream, Parton acknowledged that, saying she'll join him in that fun.
"Absolutely, I'm gonna go off script," she admits. "We really don't need it. It's nice to have guidelines, because you gotta know who is coming up next or if you've gotta go to commercial. But as far as us needing anything else in between, I'm sure we'll wing it pretty good."
Writers — the singer, actor and (once again) children's author says — keep them anchored. Having a co-host adds an extra challenge. Parton is used to performing solo, but knows she'll need to make room for Brooks.
"I wouldn't call it nervous," she says when pressed for a temperature check. "You're a little more apprehensive than you normally would be when you're on your own."
To close the show, Parton will perform her new rock single, "World on Fire."
2023 ACM Awards Nominations: Biggest Snubs + Surprises
The biggest change going into the 2023 ACM Awards is that there are
seven
Entertainer of the Year nominees instead of five. Still, we found five artists who have every right to feel surprised by Thursday morning's (April 13)
nominee announcement
. See our full list of
ACM snubs and surprises
below.
Top 20 Dolly Parton Songs: Her Biggest Hits And Most Underrated Deep Cuts
There are many country music legends in the business, but you'd be hard-pressed to find another as universally revered as Dolly Parton. Here are 20 of her greatest songs of all time.
More From Taste of Country