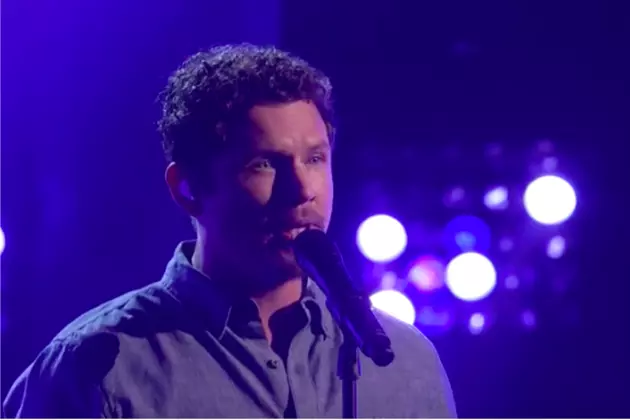 'America's Got Talent' Finalist Michael Ketterer Arrested on Domestic Violence Charge
Youtube/America's Got Talent
Just one day after Wednesday night's (Sept. 19) season finale of America's Got Talent, finalist Michael Ketterer was arrested on a domestic violence charge.
The 41-year-old singer was arrested at 3:45PM on Thursday (Sept. 20) in Hollywood and charged with domestic violence, according to Los Angeles police. His bail was set at $50,000.
According to TMZ, which first reported the news, Ketterer got into a fight with his wife. When police responded, they noticed she had a visible red mark.
TMZ further detailed that Ketterer admitted to an argument with his wife which resulted in a call to police, but that his wife told them she didn't want to press charges. Ketterer claims he was arrested anyway on a felony offense.
AGT judge Simon Cowell put the initial request out to Brooks on the first night of this season's AGT Semi-Finals. Brooks noted during an episode of his weekly Facebook live that he would consider doing it, eventually appearing with Ketterer to confirm that a song had been finished.
Ketterer ended up coming in fifth place on the show, as magician Shin Lim went home with the fan-voted top prize. However, he was invited by Brooks to perform during Brooks' upcoming show at Notre Dame on Oct. 20. There is no word on Brooks' social media as to whether Ketterer's arrest will affect this decision.
See Country Music's Most Memorable Mug Shots
More From Taste of Country