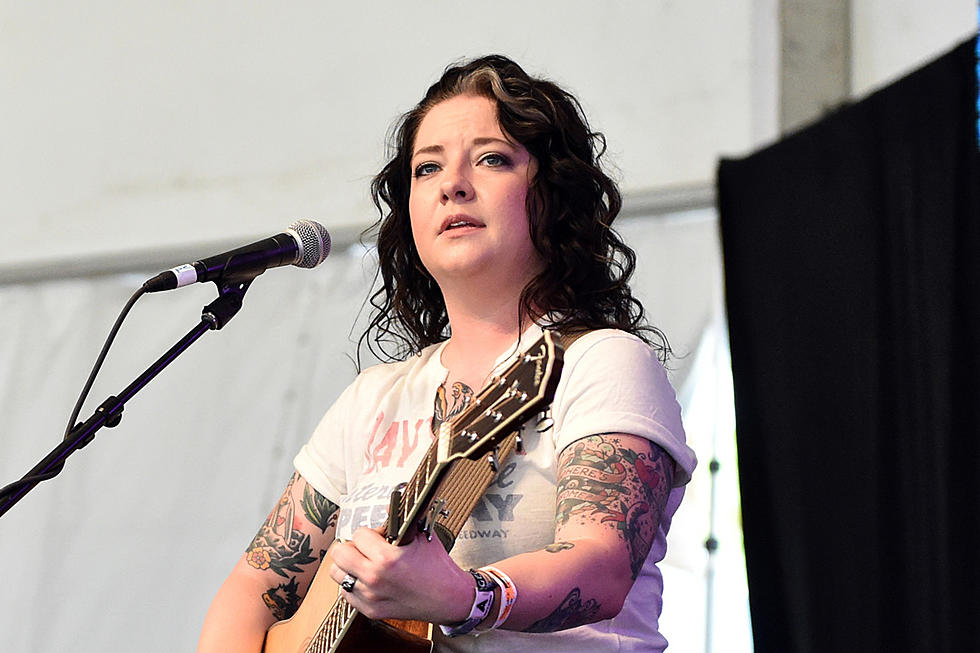 Ashley McBryde Opens Up About Her Dad's Underwhelming Reaction to ACM Nominations
Matt Cowan, Getty Images
Ashley McBryde is opening up more about her father's underwhelming reaction to her ACM Awards nominations and the fact that he doesn't support her music career.
She spoke tearfully about her dad in a recent interview with CBS This Morning, revealing that he simply does not support her career choice despite her success.
"We were talking about some of the most important songs that I feel were the most important that I'd written — of course, 'Girl Going Nowhere' being probably the most important song I've written yet," McBryde says in an interview with WGNA's Brian & Chrissy in the Morning  backstage during the run-up to the 2019 ACM Awards.
She explains, "My favorite song I've ever written being "A Bible and a .44" ... it's about my father, who does not approve of any of his children making a living in any kind of entertainment industry. It's unacceptable for anyone to make their living in the entertainment business."
The Wild Secret History of the ACM Awards
The reason goes back to the way he was brought up, which McBryde describes as "really, really old school. My father is 76 years old, and his mind was made up, you know, a long time ago. So when we talk, we argue, but we'd rather argue than not talk."
When her father found out about McBryde's ACM Awards nominations, his reaction wasn't what anyone would expect.
"In fact, when I told him I was nominated for two ACM Awards, he said, 'I guess I don't know what that is.' And he wasn't trying to be mean, he was just saying, 'I don't care about that kind of thing,'" McBryde recalls.
His disapproval isn't a hindrance or motivator for McBryde, and her decision to speak up about her relationship with him was simple.
"It's actually a really raw nerve that I try to step away from as often as possible. But in that interview the opportunity presented itself, and I decided let's just go ahead and feel the way you feel when you feel it. Because somebody else needs to hear that, too, because somebody else probably feels the same way," McBryde says.
See Where the Stars Are Sitting at the 2019 ACM Awards
More From Taste of Country