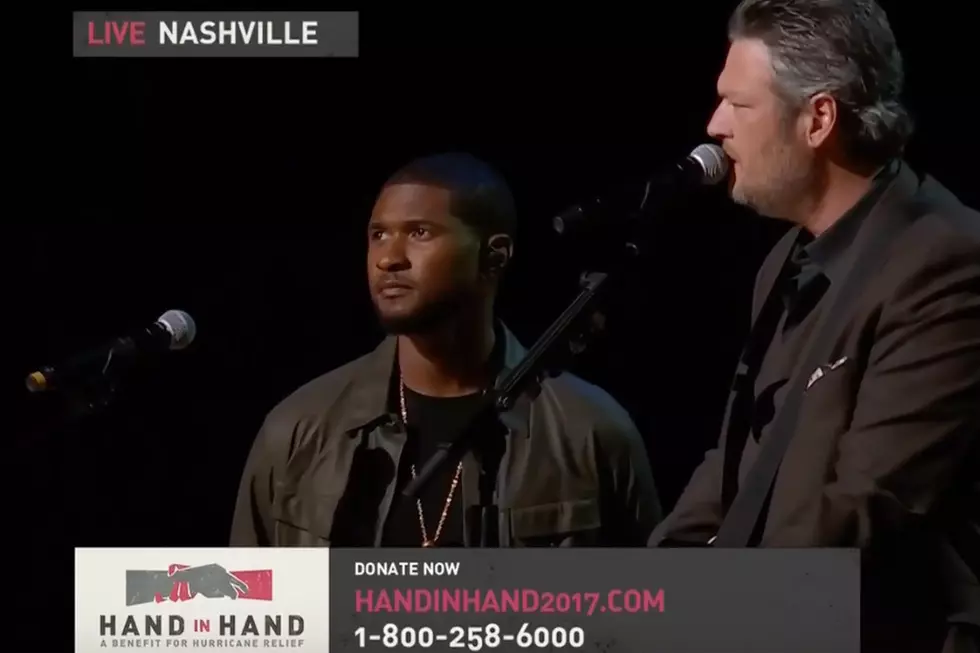 Blake Shelton Joins Usher to Sing 'Stand by Me' at Hand in Hand Benefit [Watch]
YouTube
Blake Shelton and Usher teamed up for a duet on the classic soul hit "Stand by Me" at the Hand in Hand benefit for hurricane relief on Tuesday night (Sept. 12) in Nashville.
Their performance came second in the lineup during the hour-long benefit, which aired across all four major networks and CMT on Tuesday to raise funds for those impacted by Hurricane Harvey and Hurricane Irma, following a chill-inducing intro from Reese Witherspoon and Nicole Kidman, who shared stories from the floods that followed the terrible weather.
Shelton and Usher performed at the Grand Ole Opry in Nashville. Shelton is also co-hosting the Nashville portion of the Hand in Hand benefit, with other portions airing from Universal Studios in California and Times Square in New York City.
Miranda Lambert Rolls up Her Sleeves Up for Hurricane Relief
Country Singers Send Thoughts and Prayers to Texas
We Promise You've Never Seen a Cover Quite Like This!
More From Taste of Country