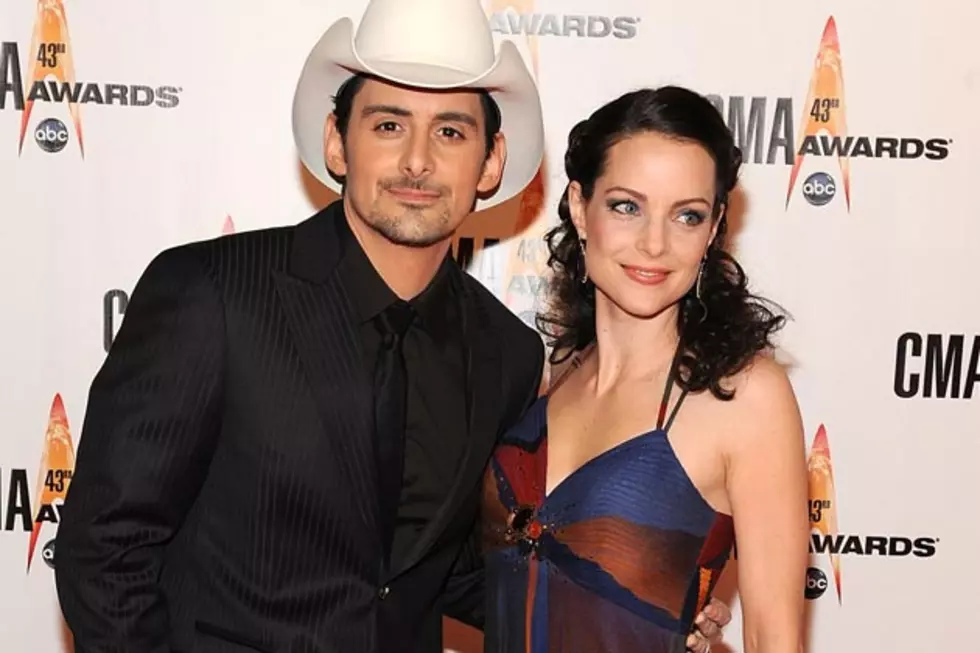 Brad Paisley's Wife Says It Wasn't Love at First Sight for Her
In a recent interview on CBS' 'Sunday Morning,' Brad Paisley's wife, actress Kimberly Williams-Paisley, told Bob Schieffer that she didn't fall for her country star husband right away. For Brad, however, the feelings were a bit more immediate.
"He stalked me. That's the long and the short of it," Kimberly said jovially. "He says it was love at first sight for him, and for me it was more like love at first month or two." Brad first discovered he was interested in the 'Father of the Bride' sweetheart when he went to see the movie with a girlfriend who dumped him after. It was then he realized he was more interested in the girl on the screen than the one who had accompanied him to the theater.
Driven by his intrigue, Brad cast his future wife in the music video for his 2002 release 'I'm Gonna Miss Her,' and though the Brad in the video gave up his relationship to Kimberly to go fishing, the real life couple hit it off and were married in 2003.
When he's not home with his lovely wife and their two children, the ACA Male Artist of the Year keeps busy touring and recording. He hosted this year's CMA Awards with Carrie Underwood, and the two megastars' duet 'Remind Me' was the third single from Brad's 2011 record 'This Is Country Music' earlier this year.
More From Taste of Country