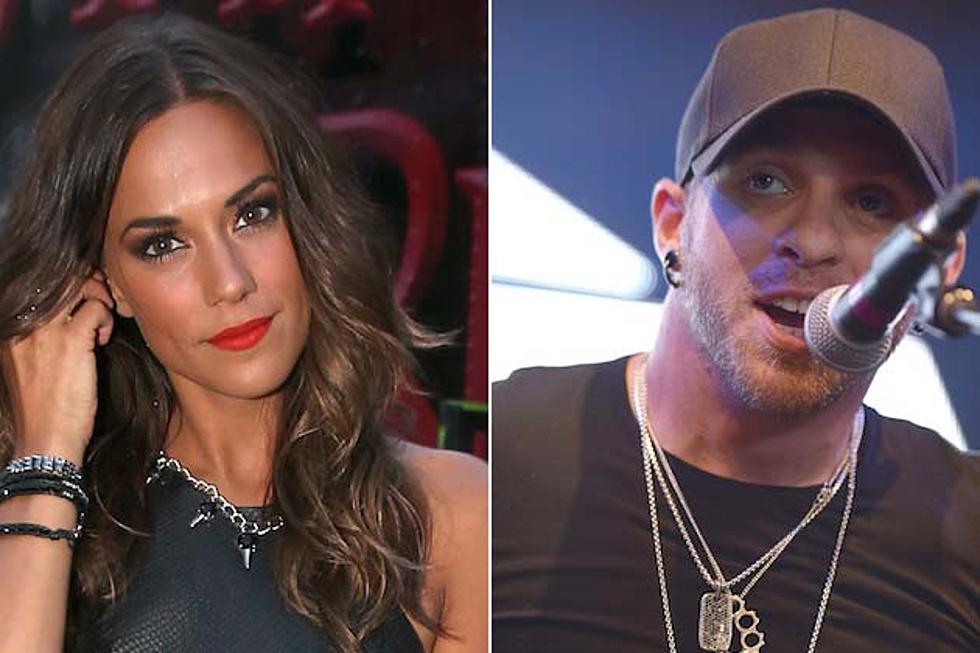 Jana Kramer Will Be a 'Big Part of the Story' on Brantley Gilbert's Next Album
Christopher Polk/Michael Loccisano, Getty Images
When the news broke about the broken engagement between Jana Kramer and Brantley Gilbert, fans everywhere were shocked. They've both kept quiet since, but the 'Hell On Wheels' singer has finally opened up somewhat, sharing that some of the answers may be revealed in his next album.
Gilbert spoke with CMT and explained that the follow-up to 'Halfway to Heaven' will have a lot of Kramer influence within it. "The love songs are still on there," he shares. "I didn't change anything. It's kinda like how tattoos are chapters of your life. And all my records are chapters of my life. They all tell stories, and obviously she's a big part of the story."
While the couple was still engaged, Gilbert said that he wrote songs about Kramer on his new album, so it's good to know he's sticking with them -- even if they bring up painful memories.
"'I'm Gone' is kind of a breakup song. But there were some goodbye situations in there and some hell-raisin' situations," Gilbert dishes. "There was a lot to write about."
Much like superstar Taylor Swift, Gilbert isn't going to delve into the details of his love life in interviews -- he is going to sing about them. "I sing about the things that I don't have conversations about," he says. "That's me giving as much as I can."
Gilbert and Kramer were living together in Nashville, but now, the southern star once again calls Jefferson, Ga. home. "I moved back to Georgia, so I just flew back and forth to make the record. I'll be in Nashville for a while now. Then I've got some time off. I had a wedding scheduled, and my schedule just opened up," he says, smiling.
But don't think for a minute that Gilbert will hook up with any old girlfriends. It sounds like he's steering clear of any old flames, as he was quick to say: "I'll tell you what. The girls from my hometown are so over me. It's been cool to catch up, but I think I'm done with my exes. To be honest, I went out with flying colors on the majority of them."
Although he's no longer settled in Music City, Gilbert is still focused on his music career. In fact, fans won't have to wait long for the first single off the album -- it will be out in October and is entitled 'Bottoms Up.' Plus, the album will be released in early 2014, with the decided title 'Just as I Am.'