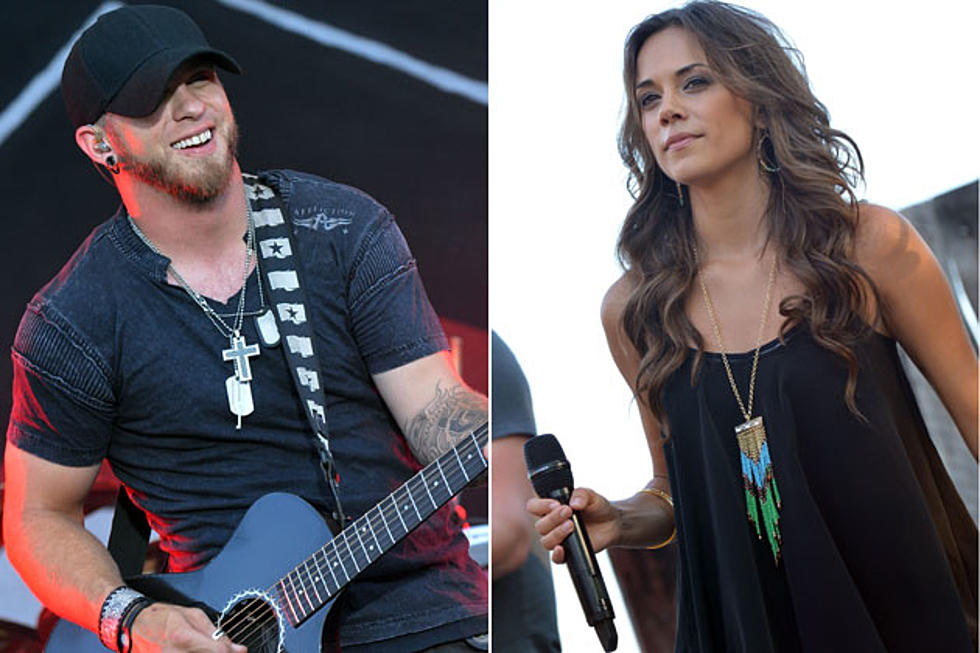 Brantley Gilbert Confirms That He and Jana Kramer Are Dating
Rick Diamond, Getty Images
Brantley Gilbert and Jana Kramer are officially country music's newest couple. The 'Kick It in the Sticks' singer confessed Friday morning that he and the actress/singer are an item, gushing, "I'm a very, very happy man."
"Yes, I am with Jana Kramer," Gilbert reportedly told Cadillac and Dallas on Atlanta's WKHX radio. They've been together for over three months, having met at the CMT Music Awards in Nashville in June -- the same month that Taste of Country readers named the singer 'country's most eligible bachelor.'
The radio team was tipped to the budding romance by a photo of Gilbert they saw on Kramer's bus recently. Gilbert didn't seem to be shy about admitting his feelings for the 'Why Ya Wanna' singer and 'Friday Night Lights' actress, although the deejays made him squirm a little first.
So how serious are they? Gilbert says they'll be sitting together at the CMA Awards on November 1, but Kramer doesn't have a key to his new house quite yet. The Detroit-born songstress allegedly got very giggly when WKHX jocks noticed the picture, but so far, they're not Facebook official.
So, Brantley Gilbert and Jana Kramer... "Brana," "Jantley," or "Branamer" maybe? We'll keep working on it.