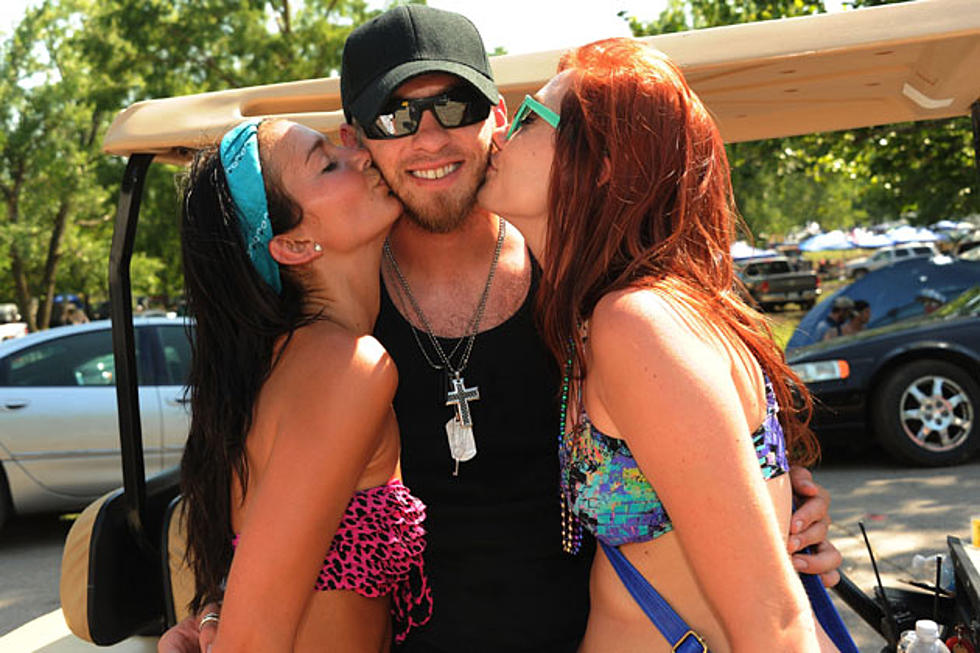 Brantley Gilbert Named Country Music's Most Eligible Bachelor
He's 27-years-old -- a Capricorn with hazel eyes and a propensity for adding "Sir" or "Ma'am" to the end of sentences. Brantley Gilbert loves his fans, his mama and a Pit bull named Alley, who he rescued from abusive owners before one of his shows in Macon, Ga. Don't let the soft southern accent or big heart fool you, however. Gilbert isn't a pushover. He'll fight for his family, his friends and his music when he has to. For these reasons, Taste of Country readers named the 'You Don't Know Her Like I Do' hitmaker country music's most eligible bachelor. 
Gilbert had expanded his southern fanbase before signing with Valory Music Co. in 2010. He's gained a reputation for his explosive live shows. It's rare someone sees the Jefferson, Ga. native only once. However, the soul of his success is his simple, straightforward and honest songwriting. He'll pen rowdy, barroom jams like 'Kick It in the Sticks' and pensive ballads like 'You Don't Know Her Like I Do.' For many of country music's female fans, Brantley Gilbert is the complete package.
Coming in second in the Most Eligible Bachelor readers poll was Chris Young, who carried just under 30 percent of the vote to Gilbert's 37 percent. To be fair, Young was in the lead for most of the time that the poll was open, but Gilbert made a push at the end to be crowned king of the single country stars.
Kenny Chesney, Scotty McCreery and Billy Currington rounded out the Top 5 of eight possible choices. You can congratulate Gilbert on his Facebook page, or shoot him a tweet to ask if either of the women in the picture above were successful in taking country music's most eligible bachelor off the market.
More From Taste of Country