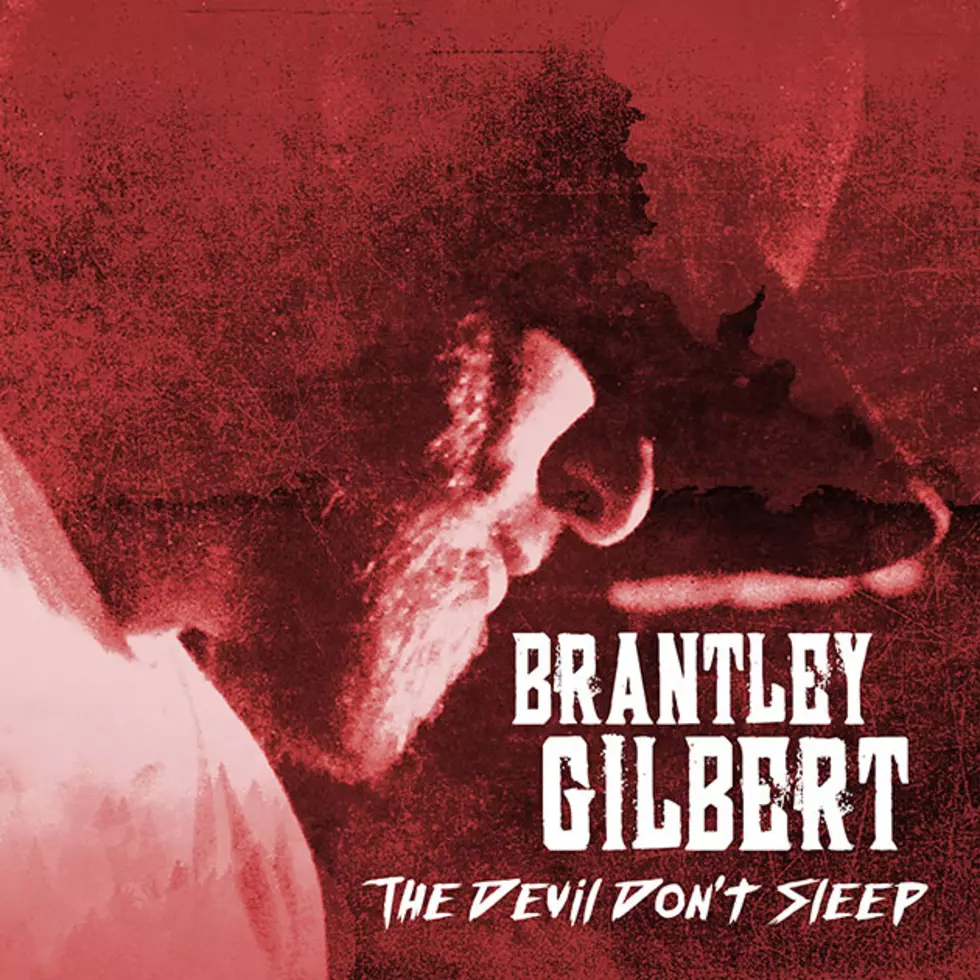 Album Spotlight: Brantley Gilbert, 'The Devil Don't Sleep'
The Valory Music Co.
Brantley Gilbert is singing to two different girls on many of the best songs on The Devil Don't Sleep. The country-rocker clearly has wife Amber on his mind during tender moments like "Outlaw In Me." But his dirtiest memories are very un-matrimonial.
Once again "The Weekend" singer proves he's one of country music's most dynamic singer-songwriters. Across the 16 songs found on a massive standard version of the album he sings of love, love lost, abuse against women, parties, faith and the death of a friend. The thread that ties it all together is unbreakable as long as Gilbert remains committed to singing his diary.
"Pull the trigger on a point blank kiss / This close you better never miss / Heart beatin' like a bullet into my chest / Bitin' my lip and wreckin' my bed," he sings during "Smokin' Gun." Insert "flushed" emoji here — along with "You Could Be That Girl," "It's About to Get Dirty" and "Tried to Tell Ya," this song makes up a very naughty middle to an otherwise PG project.
The song "The Devil Don't Sleep" is a signature moment that's a nod to the positive direction Gilbert is heading in while not allowing us (or him) to forget the past. This passionate performance is tucked within a fairly standard arrangement — sonically the album isn't quite as daring as his past albums — but it cooks along with melody you feel good raising a fist to.
At 16 songs one will find a few dips. It's tough to get past the title of "Bro Code" in a post-Bro Country era, for example. "Three Feet of Water" stretches him vocally further than ever but for some, the ballad of faith may not stand up to steam coming from the car windows as his girl hops over the console to get to him in "Tried to Tell Ya" (flushed emoji). He deserves credit for continuing to find instability at a time when his life is very stable.
Key Tracks: "Smokin' Gun," "Outlaw In Me," "The Devil Don't Sleep," "Three Feet of Water"
Did You Know?: "You Promised" is a song on the deluxe version of this album. Gilbert says it's about the last time he and his wife broke up and was very difficult to write and include.
Watch: Brantley Gilbert Unfiltered
More From Taste of Country