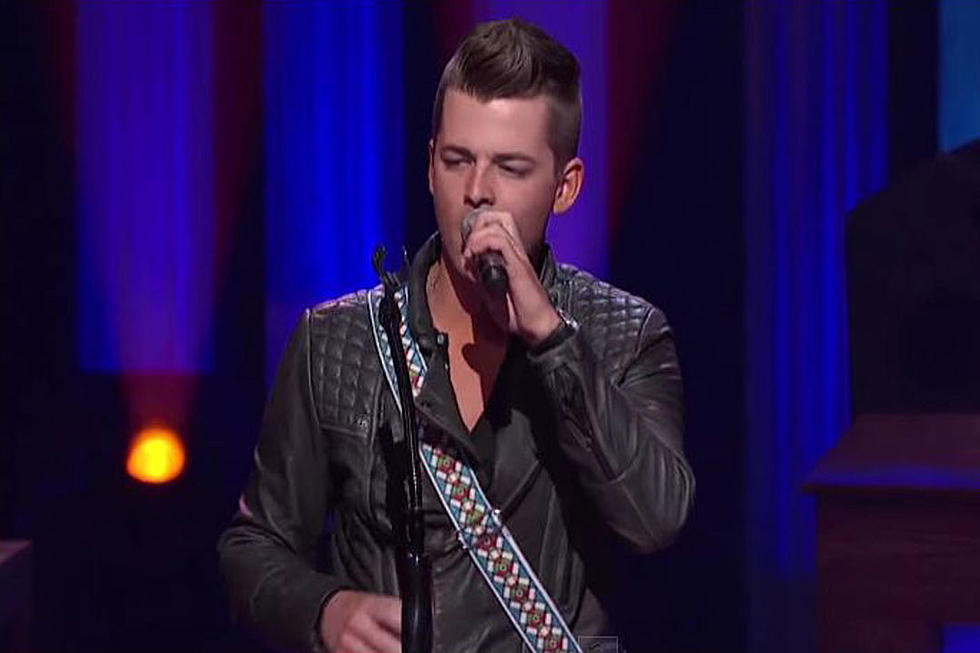 Chase Bryant Performs 'Change Your Name' as Part of Opry 9.0 Series [Exclusive Premiere]
YouTube
Chase Bryant is part of a very special new series from the Grand Ole Opry, and he's letting Taste of Country readers see an exclusive video from his recent performance on that hallowed stage.
Bryant is one of three up-and-coming artists featured on Opry 9.0, Vol 1: Discoveries From the Circle, a new project that includes live Grand Ole Opry performances from next generation artists. JT Hodges and Drake White are also featured on the collection, which was produced by Opry Entertainment Group President Steve Buchanan along with Opry Vice President and General Manager Pete Fisher. The project features two songs from each of the rising country artists.
"Since November 1925 when Opry founder George D. Hay introduced fiddle player Uncle Jimmy Thompson on a new Nashville radio station, the Opry has celebrated new artists making their mark on country music and shaping its future," Fisher says in a press release. "Drake, JT and Chase, as well as those to be featured in future 9.0 releases, represent a class of artists who've stood out to Opry audiences tuned in around the world, and have pointed to great things ahead for country music fans and for the Opry."
Hodges also performs "Ray Bans" as part of the 9.0 series. Check out that video below.
The Opry launched the 9.0 series in the middle of its milestone celebration of its 90th anniversary. The country music institution is celebrating not just the past, but also the future of the genre, with more 9.0 artists and collections to be announced. Each of the artists featured on the 9.0 series will make numerous Opry appearances throughout the year, as well as Opry Shop in-store appearances in support of the project. Hodges' next Opry appearance and in-store signing is set for July 10, with Bryant following on July 14.
The 9.0 audio project will be supplemented with additional content on Opry.com, via the Opry's social media platforms, at live Opry performances and with the Opry's country radio partners. For more information, visit this link.
Opry 9.0, VOL I: Discoveries From the Circle Track Listing:
1. Drake White, "It Feels Good"
2. Drake White, "Back To Free"
3. JT Hodges, "Locks On Doors"
4. JT Hodges, "Ray Bans"
5. Chase Bryant, "Yours Tonight"
6. Chase Bryant, "Change Your Name"
Watch JT Hodges Perform "Ray Bans" on the Opry
The Biggest Stories of 2015 (So Far)
More From Taste of Country