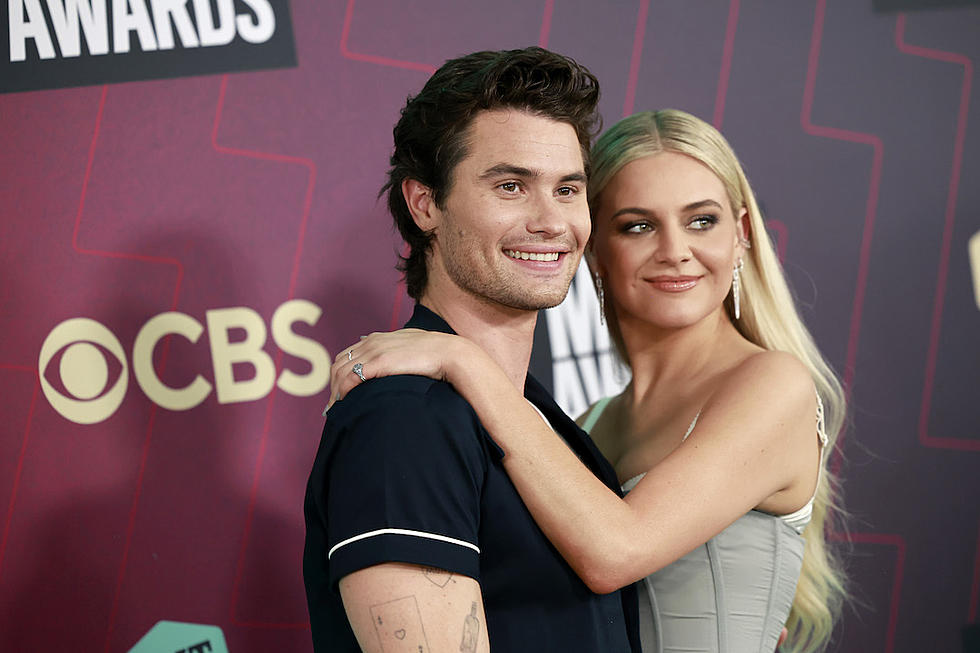 Chase Stokes Doesn't Mind Being Kelsea Ballerini's 'Golden Retriever' Boyfriend
Emma McIntyre, Getty Images
Chase Stokes and Kelsea Ballerini are going strong — and though he's an actor and a star in his own right, he doesn't mind being known as the supportive plus-one to his country artist girlfriend.
"I'll take the job. I'll take it," Stokes tells ET Online, in response to the title of "golden retriever boyfriend" that has been bestowed on him by Ballerini's fanbase.
According to Urban Dictionary, the term implies that Stokes is "easygoing," low-maintenance and keeps things simple and fun in a relationship.
It's no secret that Stokes is a big fan of Ballerini's: In recent months, he has frequently been spotted backstage at her shows, TV spots and industry appearances. He even attended the early-April CMT Music Awards as her date, marking the couple's official red carpet debut.
Elsewhere in his conversation with ET Online, Stokes says he's been keeping up with Ballerini's career, even when they're apart. While traveling to Brazil for an industry event of his own, Stokes says, he's been watching footage of the latest leg of Ballerini's Heartfirst Tour.
"I was just watching videos. She's been sending me stuff from last night in Santa Barbara," Stokes says. "Just to see her music and her shine in the ways that she is in recent times, it's been beautiful."
Stokes and Ballerini have been linked since early this year, and Ballerini officially confirmed their relationship in February with an appearance on the Call Her Daddy podcast. Ballerini went through a divorce in 2022, parting ways from fellow country star Morgan Evans, to whom she was married for nearly five years.
8 Brutally Honest Divorce Lyrics From Kelsea Ballerini's 'Rolling Up the Welcome Mat' EP
Kelsea Balerini opened up her divorce diary in February 2023 with her Rolling Up the Welcome Mat EP, a project that follows the stages of a breakup — from grief and loneliness to anger to acceptance — in chronological order. Here are eight of the most revealing lyrics from the project.
More From Taste of Country