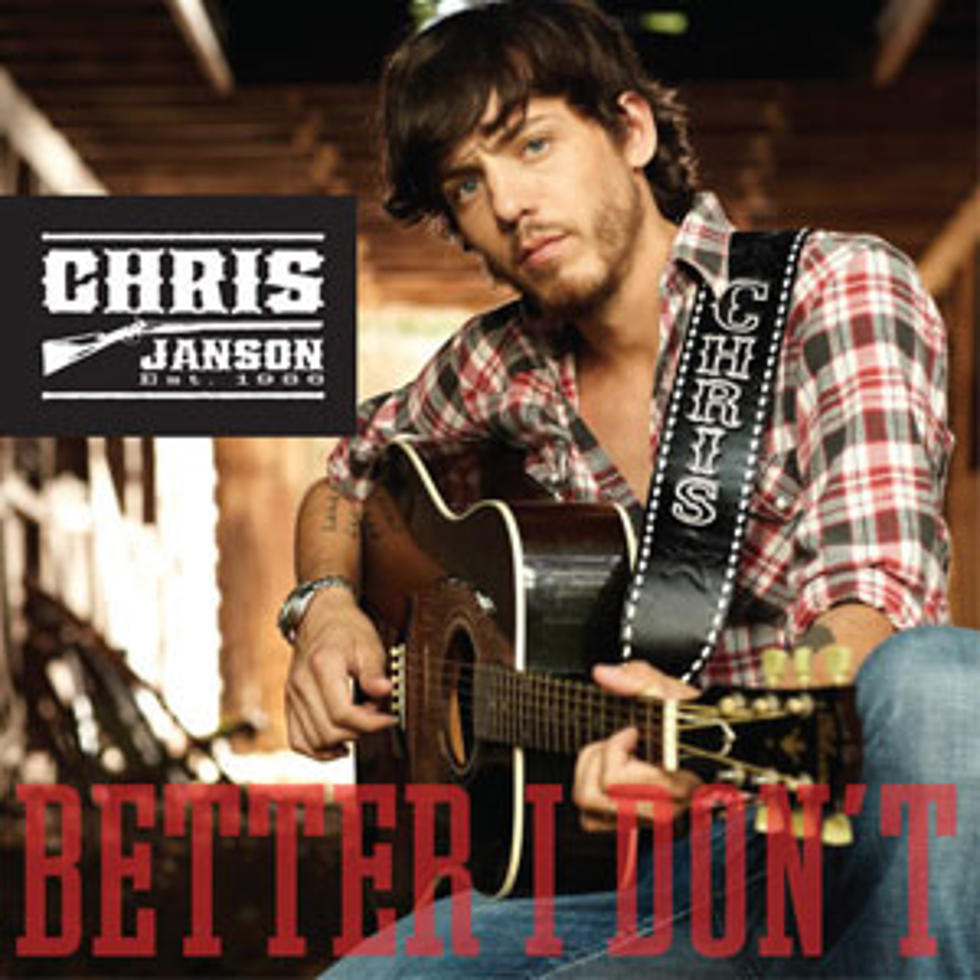 Chris Janson, 'Better I Don't' – ToC Critic's Pick [Listen]
Bigger Picture Music Group
Chris Janson's new single comes at you like a Mack Truck with a wild-eyed driver -- and it never lets up. 'Better I Don't' delivers in every way imaginable. It's a pure country original that promises to break the Missouri native's career like 'All My Friends Say' did for Luke Bryan in 2007.
Lyrically, Janson's song is sharp and creative, but what sets it apart from other rowdy country-rockers is his charming delivery. As the song comes down the final stretch, we feel like we know this guy. Heck, you'd want to buy him a beer if the story didn't suggest that he'd decline it.
"My good buddy asked me 'Buddy why don't you drink?' / And I said, 'It's probably better I don't' / He said, 'There's a lot of girls in this here bar that we could chase / I said, 'Trust me, it's probably better I don't," Janson sings to open the song after a herd of drummers corralled by one lone guitarist sing the intro.
The chorus goes: "It's better I don't / Cause believe me I will / I get looser than a line on your fishin' reel / Dare me don't do, don't think I won't / Take it all off, turn it all on / Get buck wild, hell bent and stoned / It's better I don't."
Janson's producer pulls all the elements together for one sweet, smooth ride. The scathing harmonica solo near the bridge almost gets lost upon first listen. So too does the steel guitar that reminds one where Janson's loyalties lie. It's a masterful mix that dazzles even before the second verse.
"I was mindin' my own business at a hundred and five / I was a county road cruisin', out running the blue lights / I was on the home stretch, I was roundin' that last curve / Well I ran out of gas and that's when I learned / It's better I don't."
Janson has bounced around Nashville for a few years and was signed to BNA Records previously. He's an artist who deserved a second chance, and he's making the most of it with this potential hit song.
Listen to Chris Janson, 'Better I Don't'