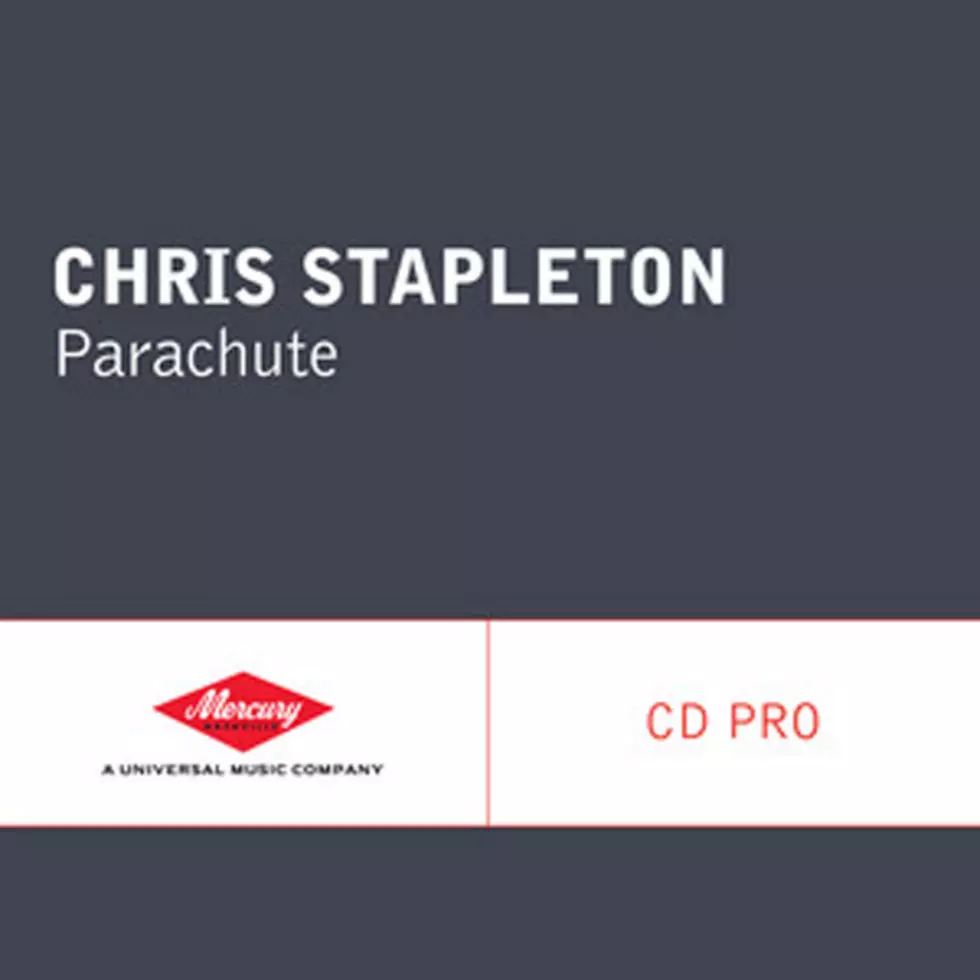 Chris Stapleton, 'Parachute' [Listen]
Mercury Nashville
Chris Stapleton plays the hero in "Parachute," the latest single from his Traveller album. The throaty, mid-tempo rambler is a more dynamic vocal performance than his Top 10 "Nobody to Blame." A straight-forward arrangement gives him plenty of room to lean back and bellow out the words to this love song.
It's a love song in spirit, anyway. Stapleton's "Parachute" is not sappy and it's not the song you'd hope shuffles in early in a night of romance. Lyrically he's describing how he'll always be there for his partner. "Say the word and I'll be there for you," he cries out. "Baby, I will be your parachute."
Banjo and acoustic guitar — plus an undeniable kick drum — are the chassis, but Stapleton's towering country timbre is the engine. The song clips along at a faster clip than his first radio hit and comes in ever so slightly from the traditional edges of the modern format. Lyrically this isn't quite Song of the Year material, but Stapleton's vocals on "Parachute" are his latest entry in a still-to-be-created Performance of the Year category.
Did You Know?: The only music video Stapleton has released for a song from his Traveller album was for the song "Fire Away," which was never officially released as a single.
Listen to Chris Stapleton, "Parachute"
Chris Stapleton's "Parachute" Lyrics:
"Street lights along the highway / Throwing shadows in the dark / And the memories keep on turning / To the rhythm of a broken heart."
Chorus:
"You only need a roof when it's raining / You only need a fire when it's cold / You only need a drink when the whiskey / Is the only thing you have left to hold / Sun comes up and goes back down / And falling feels like flying till you hit the ground / Say the word and I'll be there for you / Baby, I will be your parachute."
"There's a song that I remember / I never learned to play / And a lifetime of forgotten words / I never got to say." 
"If you think you're going down / Just know I will be around."
More From Taste of Country