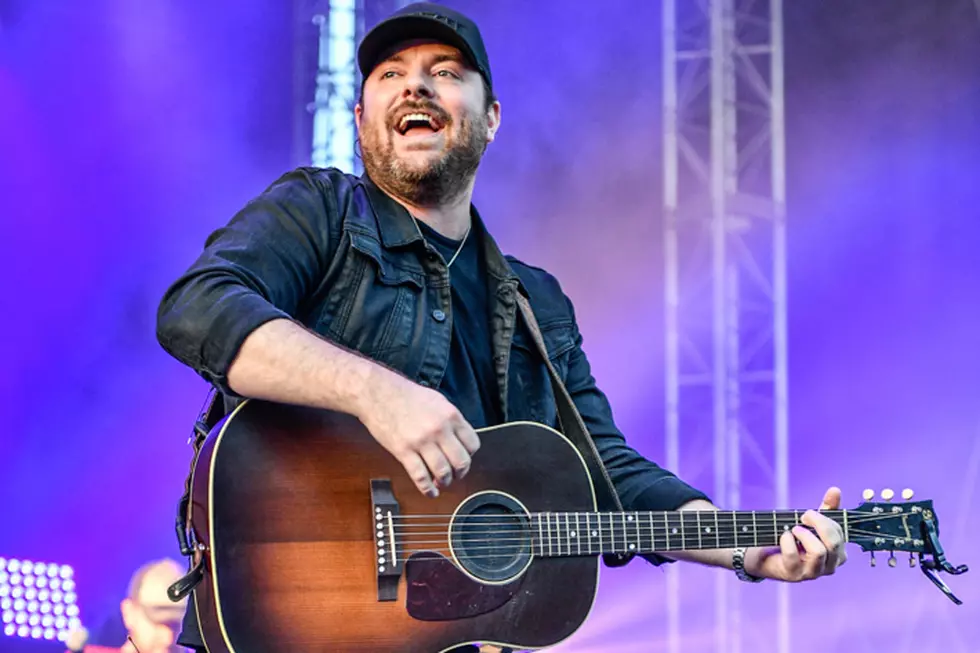 Chris Young Romances Taste of Country Music Festival [Pictures]
Patrick Tewey for Taste of Country Festival
Chris Young proved he can get rowdy, but the thousands lined up the mountain to see him at Taste of Country Festival on Friday night (June 9) were there to hear the love songs and songs of heartbreak.
It's what Young does best. It's what has earned him platinum hits, a Grammy nomination and a spot on TpC Fest headliner Jason Aldean's They Don't Know Tour. Covers of songs by ZZ Top ("Sharp Dressed Man") and Keith Whitley ("When You Say Nothing at All") were pleasant surprises, but the meat of this show was songs like "Who I Am With You," "Take It From Here" and "You." Despite being relatively new, his new single "Losing Sleep" went over well with this enthusiastic crowd.
"Gettin' You Home" came early, perhaps surprisingly early until you recognize the depth of his catalog. "Neon," "Tomorrow" and "I'm Coming Over" came near the end. Throughout Young featured his band and responded to the crowd's chants of "USA!" That was an odd interlude. One doesn't expect "Lonely Eyes" to stir up such patriotism, but with multiple American flags waving throughout, it certainly wasn't surprising or unappreciated.
"Save Water Drink Beer" and "Aw Naw" joined the classic rock cover as the loudest moments of Young's 90-minute set. Few in the crowd struggled to sing along with every song. While those in the back enjoyed the show at a more leisurely pace than the diehards up front, they still shouted for their favorite songs, as if Young could hear the request from 500 yards away.
Aldean was Friday night's headliner, but Young is a headliner on his own, capable of stirring an audience in ways very few in country music can. He proved it during this night, booming his deep baritone off the nearby mountain tops and down to the hearts of fans tucked in the green New York valley.
Nope! Miranda Lambert Won't Take Your Bull
More From Taste of Country