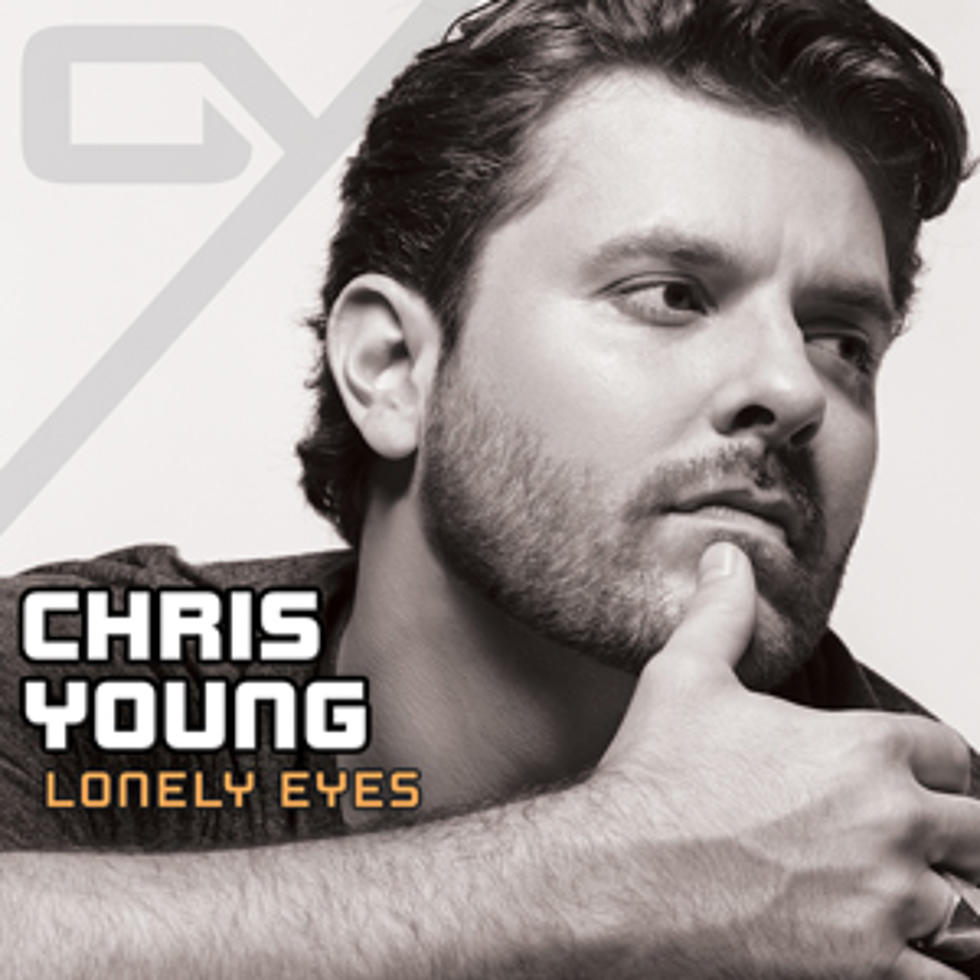 Chris Young, 'Lonely Eyes' [Listen]
RCA Nashville
Chris Young's new song 'Lonely Eyes' is sneaky. At first, his story and familiar shuffle are easy to dismiss as just another fine croon from the 29-year-old. But listen closer.
He has a brand. More than one song from Young's catalog captures the thoughts and feelings of a man sitting on a bar stool, or a man sending a message to a beautiful woman he hopes will respond in the affirmative. 'Lonely Eyes' does both. Each line of the chorus is little more than three or four words strung together, but this hook ties together two very arresting verses.
"Lonely eyes / Well, it sure looks like / You just might / Be looking for something / For something, whoa," he sings each time.
Songwriters Johnny Bulford, Laura Leltz and Jason Matthews fill this mid-tempo track from 'A.M' with images strong enough to taste. The "cheap cigar" in the first verse is still heavy in the air as Young's character sits agonizing over how to introduce himself to this beauty.
"They analyze your glass of wine / Roll away a pickup line / Now and then they check your phone / Catch mine and let 'em go / From the little bit I've seen / They're the perfect shade of green / Next time they come my way / Heaven help me, make 'em stay," he sings during the second verse of 'Lonely Eyes.'
Young and producer James Stroud play it safe with production, leaving to chance that some less attentive country fans will miss the beauty behind the song's compelling title.
Why Fans Will Love It: This traditional country song will strike a chord with fans yearning for more like it on the radio.
Key Lyrics: "Look at me / And I think you'll see / Those lonely eyes / Don't have to be alone tonight"
Did You Know?: 'Who I Am With You' recently became Young's sixth No. 1 hit.
Listen to Chris Young's 'Lonely Eyes'
The Best of Country Music in 2014 (So Far)