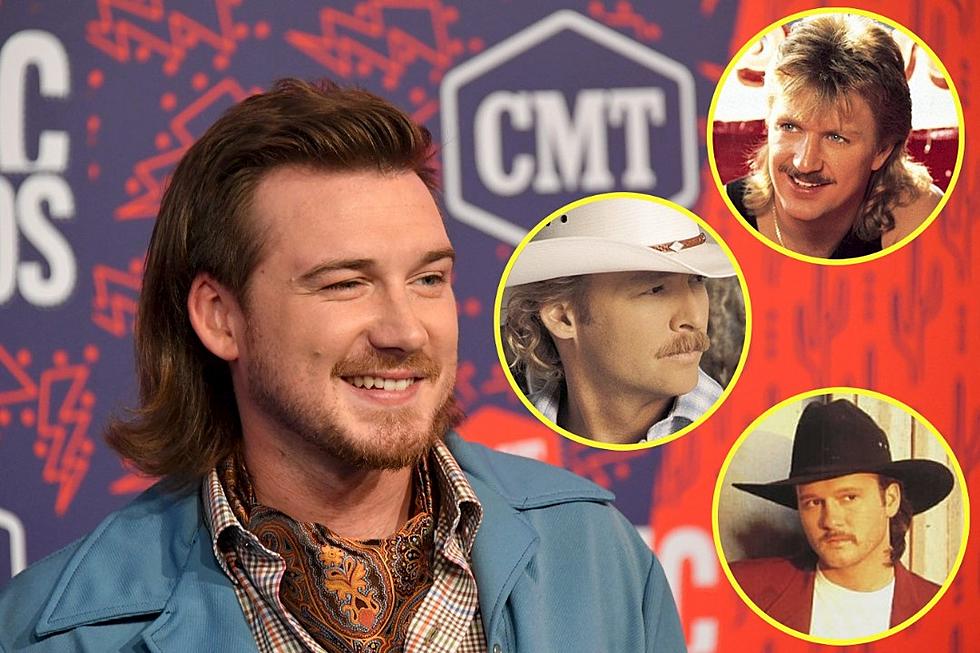 Country Music's Greatest Mullets Over the Years [Pictures]
Epic Records / Arista Nashville / Curb Records / Mike Coppola, Getty Images
There are a few things that pair well with country music: Trucks, beer, heartbreak and mullets. The classic business-up-front, party-in-the-back hairstyle has had its fair share of time in the spotlight over the years.
Recently, the 'do has seen a renaissance among a few budding artists in the genre — fans, too!
It's unclear who first walked out on stage to perform rocking a neck warmer, but there have been many variations throughout history. Recall classic redneck looks from Joe Diffie and Billy Ray Cyrus, as well as curly renditions worn by Toby Keith and Keith Whitley.
Even Reba McEntire and Dolly Parton find their way onto this list! After all, some mullets can be quite chic if styled correctly.
And then there's Blake Shelton who launched his career with a mullet and attempted to bring it back during the pandemic. It wasn't very successful, so he gave it another try with a wig. Shelton rocked the Tennessee Top Hat in the music video for his song "No Body" and was reminded why he chopped it off in the first place.
The last decade has ushered in a new era of mullets thanks to newer stars like Morgan Wallen, Hardy and Ernest. In fact, they could be the new Mount Rushmore of the Kentucky waterfall.
The real mullet apologist, however, has to be Marty Stuart. Although most people think of Billy Ray Cyrus when they think of the Camero cut, Stuart has never wavered from his style. Despite the many changes over the years in fashion and the fact that his hair is completely gray now, he has yet to opt for a new look.
Let's take a look at some of the greatest mullets in the history of country music.
Check Out Country Music's Greatest Mullets
More From Taste of Country