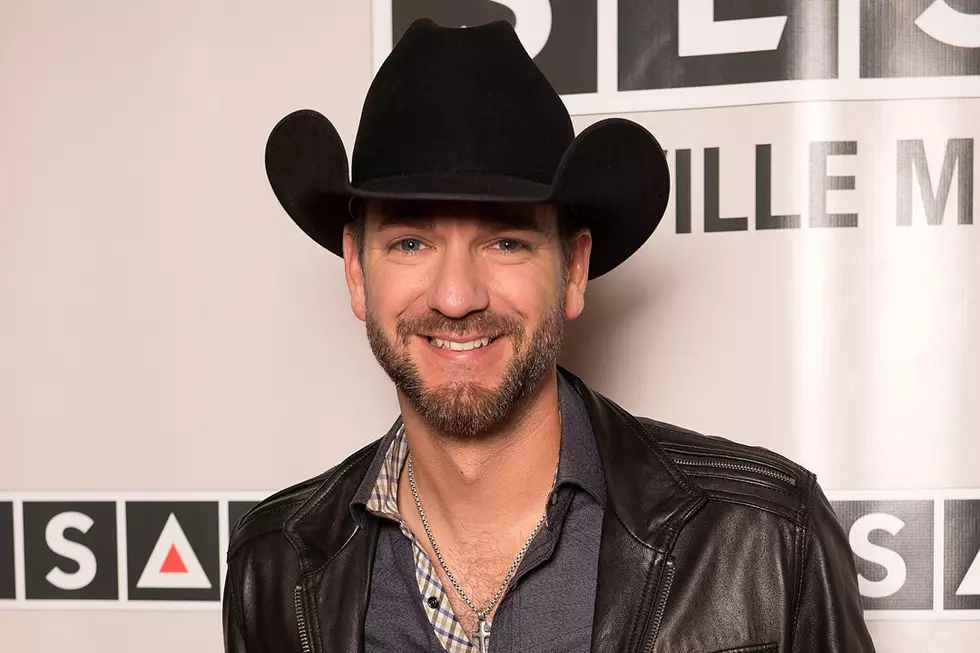 Craig Campbell Is in With the New
Beth Gwinn, Getty Images
It all started last spring when news broke that Craig Campbell's then record label, Bigger Picture Group, had shut its doors.
It's been a whirlwind of change for the country singer since. In less than a year, 36-year-old Campbell has signed a new record deal, released a new single, promised a new album and reached a new career milestone.
Following the closure of the record label that released his first two albums, Campbell was on the search for his next musical home. Luckily, he didn't have to look too far. BBR Music Group, home of Jason Aldean, was right up Campbell's alley.
"I never talked to any other label in town," the Georgia native explains in a phone interview with Taste of Country. "That was absolutely where I wanted to go."
After a deal was inked in December, the work kept progressing. Campbell was in the studio recording a variety of songs that could possibly make it on the third studio album. One of the cuts in the selection turned out to be the first single, "Tomorrow Tonight."
"It's just a song that has a message of this guy thinking he can change a girl's future in one night, and it's just a message I've never sang about," Campbell says with a chuckle. "On behalf of all men, I think all guys think they have that ability, so I figured it was a song that most dudes and girls could relate to, and I think we got it right."
This track definitely goes outside the safe zone where his previous two singles have landed. The love song slightly pushes the envelope past the common cliché of a one night stand and paints the picture of a relationship that both parties want to pursue beyond a single night.
Keep your fingers crossed for the success of the single — Campbell promised that if this one does well, we should expect a brand new album in the near future.
"If the song does really well and we feel good about it, I think we should see a new record out by next spring," he dishes.
But that isn't the only new track floating around right now with Campbell's name attached to it. A pretty well-known entertainer named Garth Brooks cut the song "All American Kid," a tune that Campbell wrote, for his latest Man Against Machine record.
Campbell had recorded that song while still with his previous label, and in the meantime Brooks caught wind of it and showed interest. This would mark the first track Campbell wrote that was recorded by another artist. And who better to be that artist than Brooks?
"Obviously having Garth record one of my songs was a huge deal," Campbell reveals. "I've never had another artist record any of my songs, so just the idea of having another artist cutting a song of mine, and on top of that it being one of the greatest modern country music stars we've had in the past 30-40 years, it's a very big deal and I feel blessed."
It's already been an eventful year for Campbell, and looking into the future, it doesn't seem the momentum will slow soon. But just because change has been a dominant theme in his life lately, he assured us that it won't change his music into something unreognizable.
"The small changes I've made are just me growing up," he promises.  "And my music is just growing with me."
More From Taste of Country