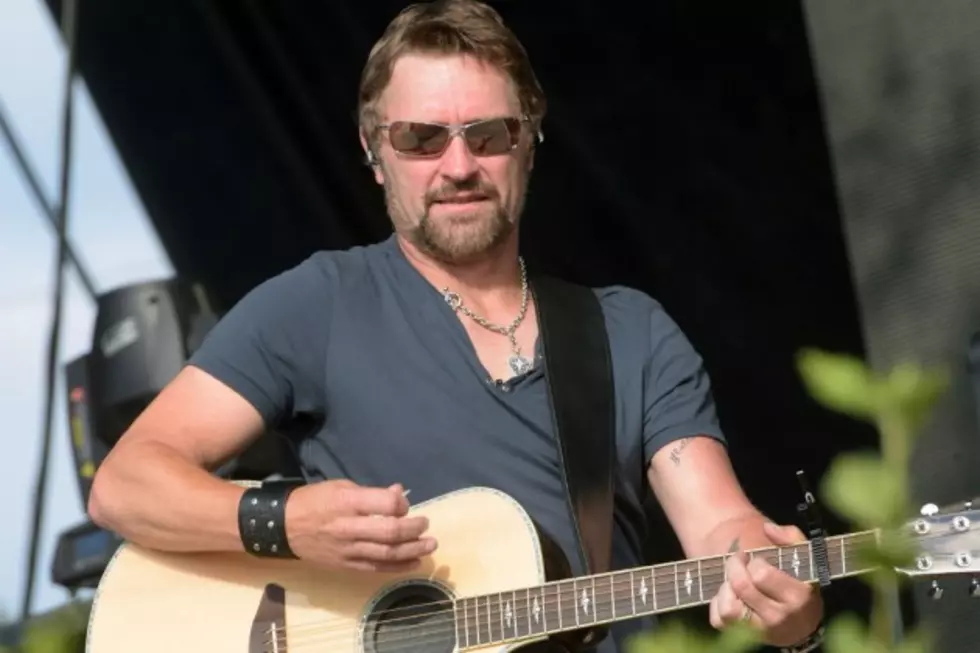 Craig Morgan on Michael Moore: 'Why This Guy Is Not Put in Jail Is Beyond Me'
Rick Diamond, Getty Images
The 'We'll Come Back Around' singer made headlines when he took comic actor Seth Rogen to task in a Facebook post after Rogen compared the film -- which stars Bradley Cooper as Chris Kyle, the deadliest sniper in U.S. history -- to a fictitious Nazi propaganda film that appears in the movie 'Inglourious Basterds.' 'American Sniper' earned Bradley an Oscar nomination for Best Actor in a Leading Role, and also scored nods for Best Picture, Adapted Screenplay, Film Editing, Sound Editing and Sound Mixing.
Morgan served 10 years of active duty in the Army, followed by a stint in the Army Reserve, and he made it clear he didn't care for Rogen's joke. "I'm sick and tired of people like you running your mouth when you have no idea what it takes for this country to maintain our freedoms," the country singer said, adding, "If you and anyone like you don't like it, leave."
In a radio interview with America's Morning Show on Tuesday (Jan. 20), Morgan also targeted film maker Michael Moore, who called snipers "cowards" in a social media post.
"That's the most self-serving ... this is a guy who abuses the privileges of this country more than anybody out there," Morgan says. "Why this guy is not put in jail is beyond me. He's just short of terrorism, in my opinion, and deserves none of the blessings that we have in this country -- although he does. That's the contradicting thing, and I struggle with that."
Morgan took the opportunity to clarify his remarks about Rogen after reading some social media posts from fans who felt his stance was hypocritical, given that freedom of speech is one of the rights that military members fight to protect.
"Some people were making the comment that I was griping about the very right, so it was a bit contradicting," he says. "I believe that we do have the right to speak our mind, and that's the pleasure and the blessing and the luxury of living in the United States of America -- a country that men and women have died for to ensure that we can speak our mind. But just because you have the right to say something doesn't necessarily make it right."
Listen to the entire interview below.
See Which Artists Have Served Their Country
You Think You Know the Oscars?
More From Taste of Country