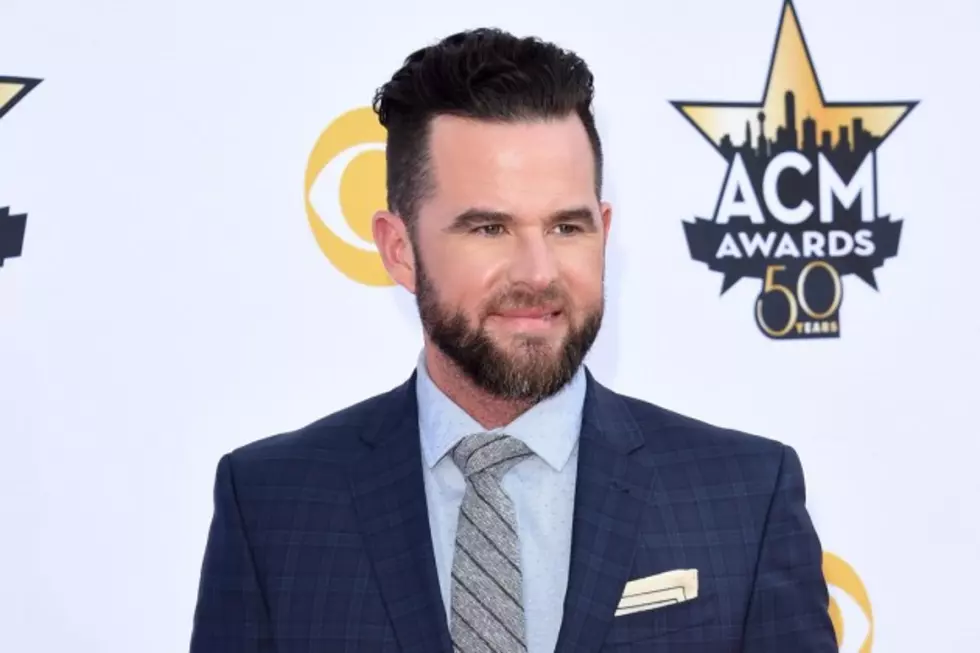 David Nail Reveals Plans for a New Album Tentatively Called 'Fighter'
Jason Merritt, Getty Images
"Whatever She's Got" hitmaker David Nail is currently working on his fourth studio album, but the Missouri native admits he kind of started by accident.
"To be honest, I had no intentions of making a record at this point in the year," Nail tells Rolling Stone Country. "I took the first two-and-a-half, three months off for the first part of the year. I wanted to get away from playing music and traveling and all that. But at the same time, I miss the creative part of making music."
While he was recharging, songs just started to come out of him, so Nail decided, "Why wait?"
"It's going to be good," the "Let It Rain" singer reveals of his new project, "But I feel weird saying that, because every artist says, 'This is the best album [I've] ever made.' But since we were able to do it mostly all in one sitting, the theme of the record fits more front-to-back than any other record I'd made in the past."
Nail hopes to call the album Fighter, which is also the name of a powerful song he co-wrote with Troy Verges and Scooter Carusoe. Believe it or not, he said the tune was partially inspired by the ultimate chick flick — The Notebook.
"I'm comfortable enough in my own skin to acknowledge that The Notebook is one of my favorite movies," Nail admits. "One of my favorite scenes is when Noah [Ryan Gosling] is telling Allie [Rachel McAdams], 'Hey, we fight and you're a pain in the ass 99 percent of the time, but that other one percent is what motivates me and makes me love you more.'"
The thoughtful singer-songwriter — who recently acknowledged and began to overcome his longtime struggle with depression — says the positivity of that idea is now a driving force in his life.
"Even if they're about looking back, it's with a positive spin on it," Nail shares of his new tunes. "I'm at a great place in my life and I'm just trying to challenge myself ... I'm always wanting to make it better and find better songs."
No release date has been set for Fighter.
Albums You've Got to Get Your Hands on This Year
More From Taste of Country