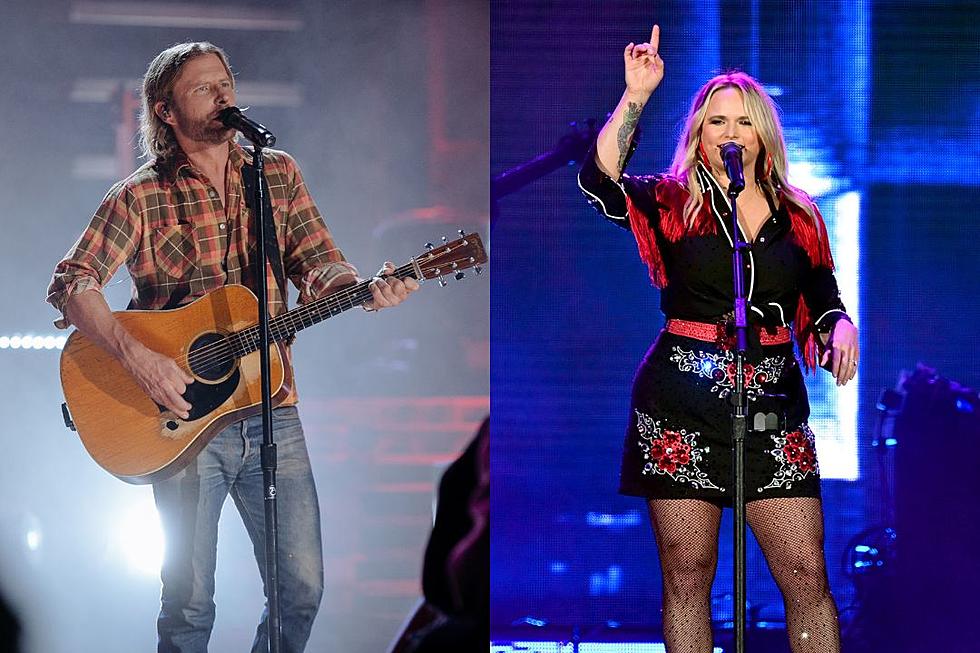 Dierks Bentley and Miranda Lambert Tease Smoldering Duets for CBS' 'Fire Country'
Catherine Powell, Getty Images / Adam Hagy, Getty Images
Dierks Bentley and Miranda Lambert are teaming up for a series of duets that will be featured on the CBS drama, Fire Country. The two artists announced news of the collaborations and teased one of the songs in a short clip shared to social media this week.
"Got some exciting news for y'all! @DierksBentley and I have a few new songs that will be on@FireCountryCBS," Lambert reveals in an Instagram post that also appears on Bentley's profile. 
"Tune into the show for the next two weeks on @cbs to hear em."
The video teases a dramatic song, which Billboard reveals is called "Saved." A short clip finds Bentley and Lambert recording the song in the studio.
According to Billboard, "Saved" and a tune called "Still Burning" will appear on the May 12 episode of the show, while another duet called "Something in the Water" will be featured on the season finale, on May 19.
The publication reports that Bentley also recorded a solo tune called "Barbed Wire Heart," which can also be heard on the finale.
Although Bentley and Lambert have collaborated onstage many times and even toured together in the past, the two haven't recorded a true collaboration in years. They previously sang together on "Bad Angel" from Bentley's 2010 bluegrass album, Up on the Ridge, alongside Jamey Johnson.
Lambert and Bentley's new music is the second country music connection the CBS show has made of late. On April 7, Kane Brown made his acting debut on Fire Country in the role of Robin, a nomadic train hopper who jumps into action to save victims of a train collision.
See the Top 50 Country Duets of All Time!
More From Taste of Country