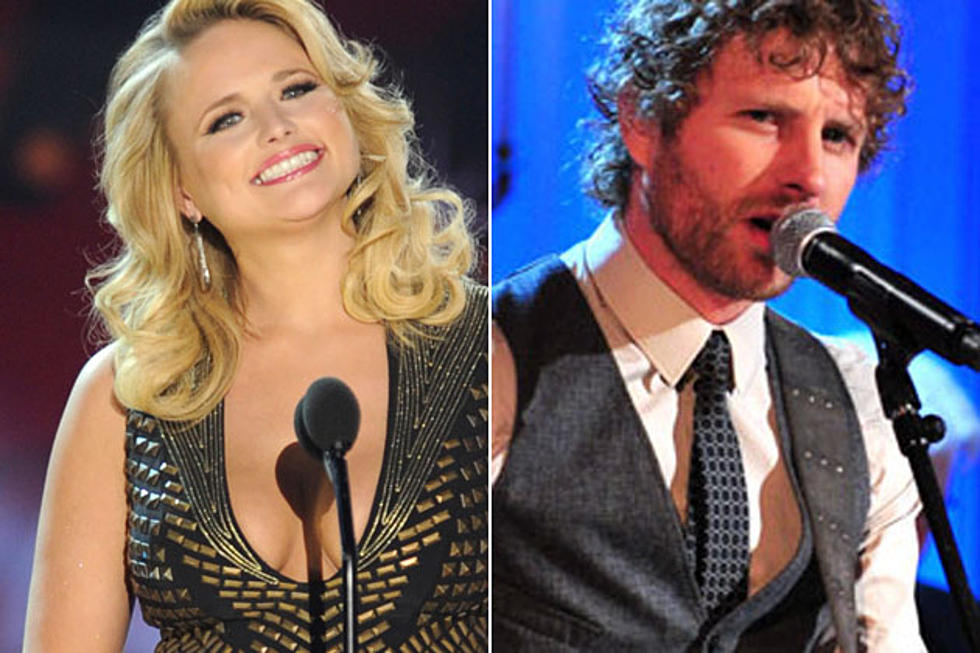 Dierks Bentley Likens New Tour With Miranda Lambert to an Adult Jungle Gym
Ethan Miller / Pool, Getty Images
Dierks Bentley and Miranda Lambert are kinda like the male and female versions of each other -- they both make country records that cut against the modern commercial grain, they both wear their musical hearts on their sleeves, and they both put on high-energy, good-time concerts. They've toured together in the past, and now they've re-teamed for a new tour appropriately titled Locked and Reloaded, which Bentley promises will be an enjoyable show for fans.
"It's fun, it's like a big jungle gym for adults," Bentley tells the Boot at a tour preview event. "We wanted it to be a great tour, so I got the checkbook out and started writing checks! We have a new set and for the first time, video screens. We talked about what we wanted to do and decided to pretend it was our last tour."
The tour came about after Lambert approached Bentley at a bar in Las Vegas and pitched him some ideas for a collaboration. The pair then hashed out the details to merge their two existing shows into one, with some additional audio-visual elements and musical material to round it out.
The singer says the video elements provide the opportunity to personalize the show for each tour stop by incorporating visuals from each city, which he hopes fans will respond to emotionally. "I want them to have a good time and get drunk, but I want them to cry too!" he admits.
Various shows on the tour will also include Lee Brice, Randy Houser and Thomas Rhett on the bill, and Bentley says the fact that all of the performers are friends makes for a better experience -- not only for the performers, but the fans as well. "When the people on the ticket are good friends and the camps are good friends, it becomes an organic and fun tour," he observes.
The Locked and Reloaded Tour kicked off last Jan. 17 in Columbia, SC.
More From Taste of Country