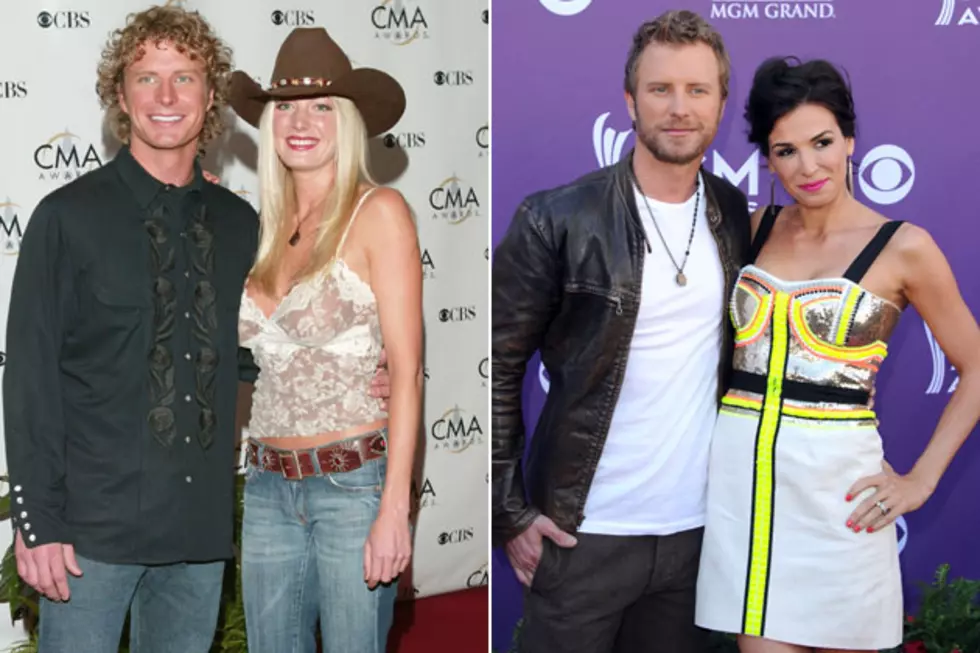 Dierks Bentley – Then and Now
Dierks Bentley has changed hairstyles with the frequency of a Hollywood actress since he debuted with these long and curly gold locks back in 2003. The woman at his side has changed as well. At the time, he was dating another up-and-coming country singer. 
That's Michelle Poe (currently of Burns and Poe) on Bentley's arm in the 'Then' picture. The '5-1-5-0' singer didn't marry Cassidy Black until two years later, and the couple now has two daughters -- Evie and Jordan. The 36-year-old keeps a little scruff on his chin these days, and is more prone to T-shirts and leather on the award show red carpets, as seen in this 'Now' picture from the April 2012 ACM Awards in Las Vegas.
More From Taste of Country