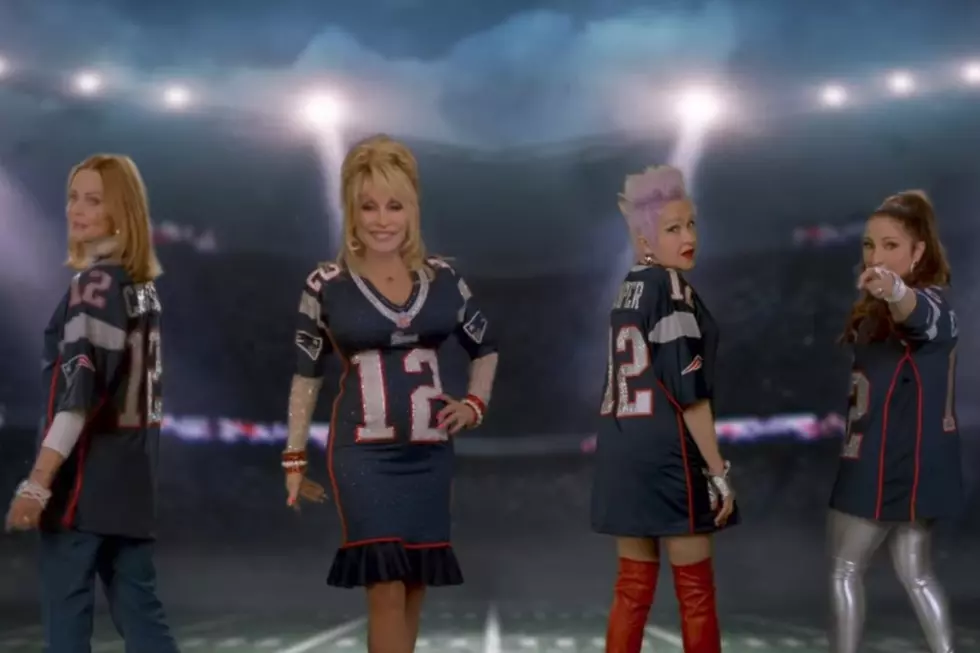 Dolly Parton's Superstar Collaboration 'Gonna Be You' Is Here [Listen]
YouTube
Dolly Parton joins forces with some other legends for a new song "Gonna Be You," featuring Belinda Carlisle, Cyndi Lauper, Gloria Estefan and Debbie Harry.
It's featured on the soundtrack for the new movie 80 for Brady.
Written by Dianne Warren specifically for the film, the uplifting track is a celebration of friendship. The movie is based on the true story of four older women who are making the trek to see their favorite team, the New England Patriots, and their hero, Tom Brady, play in the Super Bowl.
"It's gonna be you / Who comes to the rescue anytime that I'm drowning / Into the cold, deep water, yeah you're gonna dive in / You pull me through," Parton and the others sing in the chorus.
"When I wrote 'Gonna Be You' for 80 for Brady, I wanted to write a song that celebrated these women's deep friendship," Warren says of the song.
"Since '80' was in the title, I got a crazy idea, why not get some of the most iconic singers from the '80s, who are still amazing and always will be, to all sing it?!!!!" she continues. "Everyone I approached said yes and was just as excited as me!! I'm honored to have Dolly Parton, Belinda Carlisle, Cyndi Lauper, Gloria Estefan and Debbie Harry on this song!!"
"'Gonna Be You' is that song you want to sing along to with all your good friends!!!"
A video was released along with the song, and while Harry is not a part of it, Parton, Lauper, Estefan and Carlisle are seen singing the track in their best Patriots gear. In between clips of their performance are scenes from the film, which hit theaters on Feb. 3.
80 for Brady stars some of Parton's former 9 to 5 castmates, Jane Fonda and Lily Tomlin, in addition to Sally Field and Rita Moreno. It's a song filled with legendary singers to match a film featuring legendary actresses for a legendary football team. Are we sensing a theme?
PICTURES: See Inside Dolly Parton's Lavish Tour Bus
A luxury tour bus that was Dolly Parton's home on the road for 15 years is now available for fans to stay in at Dollywood, and the money goes to a great cause.
More From Taste of Country