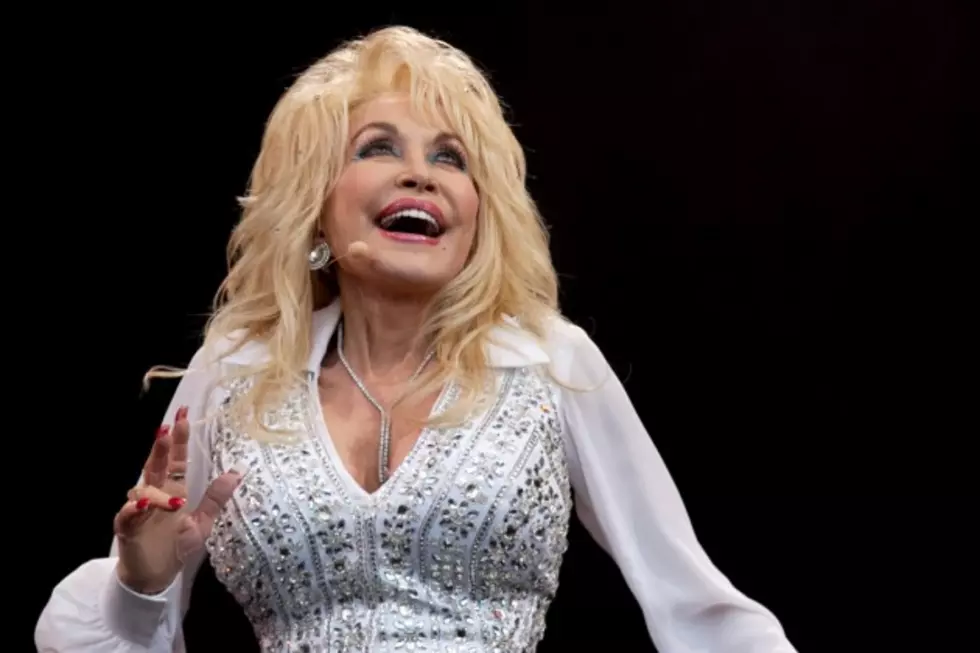 Dolly Parton's 'Jolene' Being Adapted Into TV Movie
Matt Cardy, Getty Images
Dolly Parton's songwriting talent is not simply an ability to put words to music, but a skill for meaningful storytelling. These stories have stood the test of time and will now be brought to an entirely new audience through a new medium.
NBC has announced that Parton's hit "Jolene" will adapted into a TV movie, to be written by John Sacret Young (China Beach, The West Wing).
An adaptation of another Parton classic, "Coat of Many Colors," is already in production and will feature Sugarland's Jennifer Nettles as Parton's mother. The film has yet to be shot. These projects are part of a development deal Parton made with the network allowing it to develop several two-hour TV movies based on her songs, stories and life, to create more family-oriented content.
"Jolene" is a desperate plea from one woman to another, begging her not to steal her man away from her "just because [she] can." The iconic tune was released in 1973 and has been covered by a myriad of artists throughout its life, including everyone from the White Stripes to Olivia Newton-John.
Parton says the song's inspiration came from a bank teller who had an eye on Parton's husband. "She got this terrible crush on my husband," Parton revealed in an NPR interview in 2008. "And he just loved going to the bank because she paid him so much attention."
The 69-year-old is not ready to slow down anytime soon, recently playing two back-to-back sold-out shows at Nashville's Ryman Auditorium, the second of which was added by popular demand. The shows were her first headlining concerts in Nashville in more than a decade and raised money for the W. O. Smith School of Music and the Opry Trust Fund in Nashville.
See Dolly Parton + More as Kids