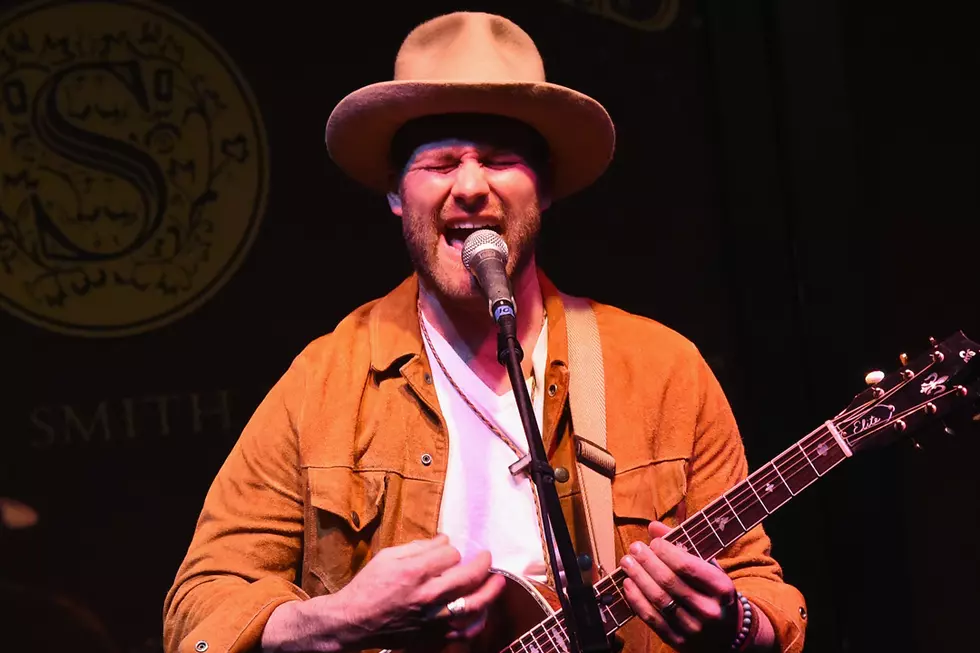 Drake White Hospitalized After Onstage 'Accident' Opening for Scotty McCreery
Rick Diamond, Getty Images
Drake White was hospitalized on Friday night (Aug. 16) after nearly collapsing onstage during his performance while warming up the crowd for Scotty McCreery in Virginia.
The 35-year-old was in the middle of his performance at Elmwood Park in Roanoke, Va., on Friday night when he started to experience symptoms. White's tour manager tells local news station WDBJ7 that White felt light-headed, lost all energy and could not stand up.
WDBJ7's Leanna Scachetti was at the concert, and she reports that a band member rushed to White's assistance. He was helped offstage, where EMS responded to the scene and took him away on a stretcher. Someone came out onstage and told the crowd that White had had an accident and was alert, but did not elaborate as to the nature of the accident.
Stone said Friday night that White was alert and able to respond to his surroundings.
"He's been going through medical procedures back in Nashville and it's uncertain what the issue is right now," Stone states, adding that the incident is "likely due to the heat."
Scotty McCreery referenced the incident when he took the stage for his headlining set afterward, telling the audience, "Prayers up for Drake White!"
White turned to Twitter later to apologize to fans who hadn't gotten a full show, writing, "Hey friends- sorry we had to cut it short tonight. I'm getting checked out by some of Roanoke's finest docs and will keep you posted. Thanks for your prayers and continued support. Love ya!"
White has released several projects via Dot Records and BMLG, scoring his biggest chart hit, "Livin' the Dream," in 2015. The song reached No. 12 on Billboard's Country Airplay chart. White performs with his band, the Big Fire, and most recently he has self-released music digitally via his own label, Reverend White.
Riley Green's Acoustic "In Love by Now" Hurts So Good
The Worst Concert Tragedies in the History of Music
More From Taste of Country