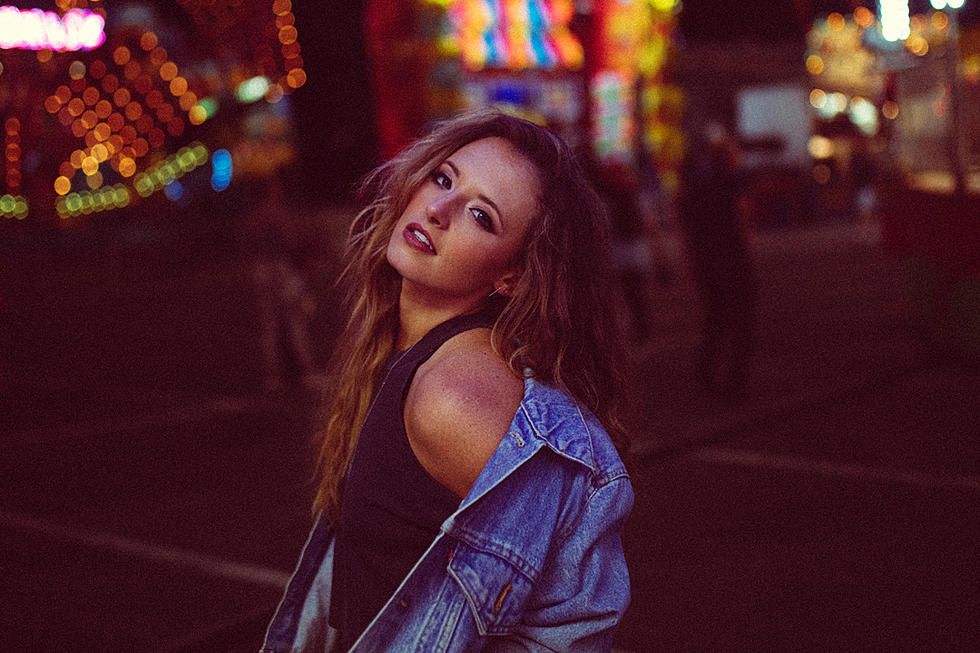 Emily Hackett Looks to the Past and Future on 'Nostalgia' [Exclusive Premiere]
Lindsey Grace Whiddon Photography
Up-and-coming Nashville artist Emily Hackett is letting fans hear her new single "Nostalgia" a day before they can buy it.
Hackett will release "Nostalgia" on Friday (Aug. 11), and she's letting fans hear it early in this Taste of Country exclusive.
The Atlanta native has brought her music to national attention with two EPs — As It Comes and Fury, Fear and Heartbreak — over the last few years. In 2013 she released an acoustic cover of Lorde's hit "Royals" with Megan Davies, garnering more than half a million views on YouTube. The track was featured on Buzzfeed, won Best Coffeehouse Cover of 2013 on Sirius XM and reached the final round of Best Royals Covers on Ryan Seacrest's radio show.
She got to open tour dates for Lady Antebellum, Jason Aldean, Luke Bryan and Rascal Flatts after winning the national Belk's Modern Southern Music Showcase in 2014. "Take My Hand (The Wedding Song)," her duet with Parachute frontman Will Anderson, earned over 50,000 streams on Soundcloud in less than two months and peaked at the No. 4 spot on the iTunes Singer-Songwriter chart, with the video for the song receiving 10 million views and counting.
Hackett wrote "Nostalgia" with Steph Jones and her husband, Mikey Reaves. The song looks backward lyrically, but the arrangement is purely contemporary, creating an interesting musical juxtaposition.
"I loved the guitar loop we wrote it over," she tells us. "I couldn't put a finger on it. It was just the way it sounded, I felt like I was in a scene from high school or something. It was nostalgic. But then I thought, what if we personified nostalgia? What if we gave that feeling a life? I said those first few words, 'I'm the red balloon at the carnival,' and next thing we knew it was 1AM and we had this song we all were obsessed with."
"I loved working with Steph and Mikey," she adds. "They both are such vibrant people, it made the flow of writing the song really easy. Then getting to work with one of my closest friends, Davis Naish, who also is a Mary Poppins bag of talent in producing this project just made the whole creation experience of 'Nostalgia' something to remember...no pun intended."
Listen to Emily Hackett, "Nostalgia"
See the Best Albums of 2017 (So Far)
More From Taste of Country